Expanding your horizons doesn't mean dipping your feet in water. It means to go all out and jump off a cliff into a gorge to embrace that sharp yet liberating feeling. The feeling of exhilaration that comes from doing something new, daring and outside the soi-disant comfort zone, is probably what two friends – Anupam Behera and Vishal Jand were aiming from when each left their cushy and high paying work to enter start up a quaint café in HSR Layout. Anupam has been one of the Administrators of Bangalore Foodies Club, which is one of the largest FaceBook platforms for everyone related to food to interact and share with over 30000 members. So to think he would end up doing something creative with food wasn't a stretch at all!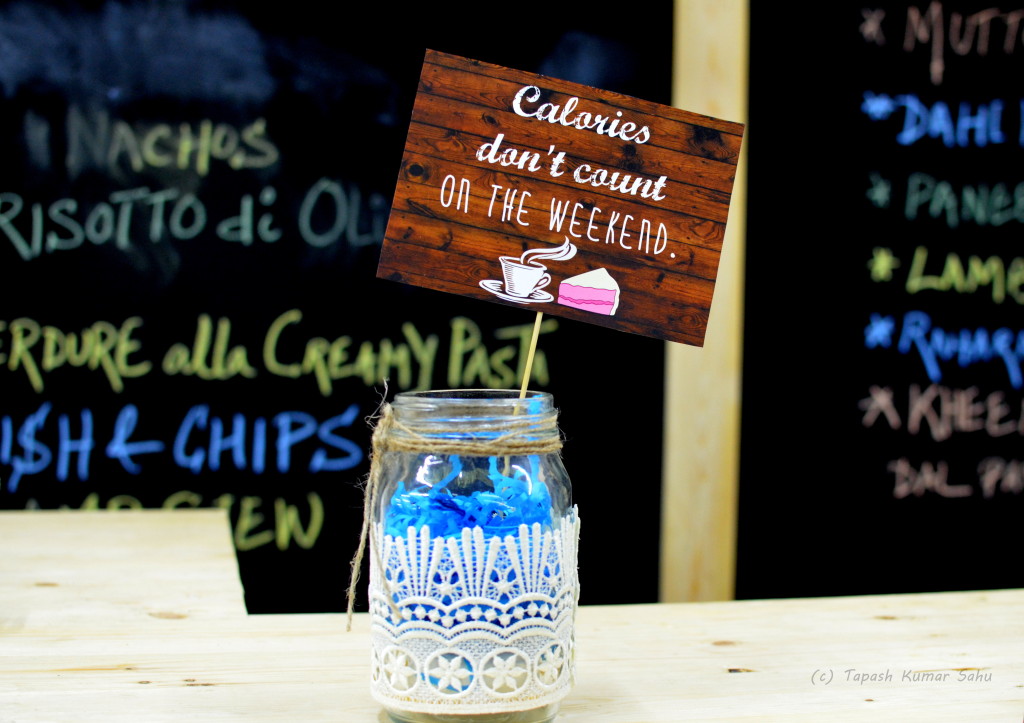 Located just off 27th Main road, 'What's in the Name' is quite easy to locate. The café that just started this week has very interesting menu choices from Keema Samosas to Dahi Kabab, as well as pastas and mutton Rogan Josh. In conversation with the team, I got them to answer some questions while they were in midst of getting the café ready.
How did 'What's in the name' come to happen? Where and how did the idea evolve?
AB: Both of us were always passionate about food, and when Vishal once mentioned about starting something together I couldn't deny. We planned about this for more than a year and slowly started giving it a shape.
What is the theme of the restaurant?
AB & VJ: At this moment we are concentrating on Delhi styled and Continental food.
What kind of audience are you intending your place primarily for?
AB & VJ: We're looking at young and experimental foodies.
So you guys recently launched. What's next on the cards?
AB & VJ: We are very ambitious people. Once settled with this we plan to start couple of delivery outlets and subsequently will look at other business expansion ideas.
My experience
---
I went to the café restaurant a few times already, mainly because it's a nice quiet place to sit, and the food is good. Dahi Kabab is definitely the best vegetarian starter, filled with dahi and paneer and fried. The lamb momos were delicious, stuffed with keema and served with a spicy hot sauce. The steamed hara bhara kabab is a slightly spicier kabab, but you can always ask for a toned down version, like I do! Another day for lunch I tried out their barbeque salad followed by the Rogan Josh. The salad was really fresh and filling, not too soggy with over dressing. The mutton in contrast was hot, hot and spicy but I loved it with the steamed rice.
The Melanzane Parmigiana was another classic Italian dish on their menu which was prepared with absolute finesse. The baked dish with a hint of basil, and aubergines quite well cooked was delicious. Their beverage menu is still under construction, but currently serves a refreshing mojito (virgin) and the classic lassi – both very nice to sip on while trying out the very eclectic menu!
For more information on What's in the Name, visit their Facebook page: https://www.facebook.com/whatsinthename.co
Address : 403, 22nd Cross, Sector 2, HSR, Bangalore
Please follow and like us:
Comments
comments