When I went to Keventers Indiranagar, I remember thinking to myself in derision if only my mom finds out about this! For several lifetimes, kids and adults have avoided and shunned the idea of consuming milk and milk related products. And the world comes a full circle when I see the outlet of this milkshake brand is full with no place to stand to place an order. And I was trying to drown the TV song 'doodh hain wonderful, pi sakte ho roz glassful' in my mind! Yes, ladies and gentlemen, we do like cool stuff, and new stuff. And Keventers, is definitely making milkshakes uber cool.
With over 90 outlets across the country, Keventers serves their milkshakes in very retro yet swanky milk bottles. They even have special editions for Christmas, Holi etc which are actually collected by individuals. Originally started by a Swedish dairy technologist, Edward Keventers – now the brand has grown in the last 75 years to produce a chain that took off when no one was looking almost. I was quite curious to look into the growth of the brand, especially the last 5 years, but that is an article for another time. Invited by their vibrant PR representative Sweta, we spent an afternoon standing in front of Keventers trying a host of their flavored shakes.
Chocolate Hazelnut and Choco Peanut Butter would be my first picks. Ease into it. The thick shakes are nice and dense, a bottle fills you up in no time. The Bubblegum was quite an interesting flavor, actually tasted as though I was drinking Boomer! It had a color to match as well. The Mango and Cold Coffee were quite delicious. In hot beverage we tried the Creamy Chocolate, Soulful Salted Caramel. So I would have them again, very good in taste and creaminess.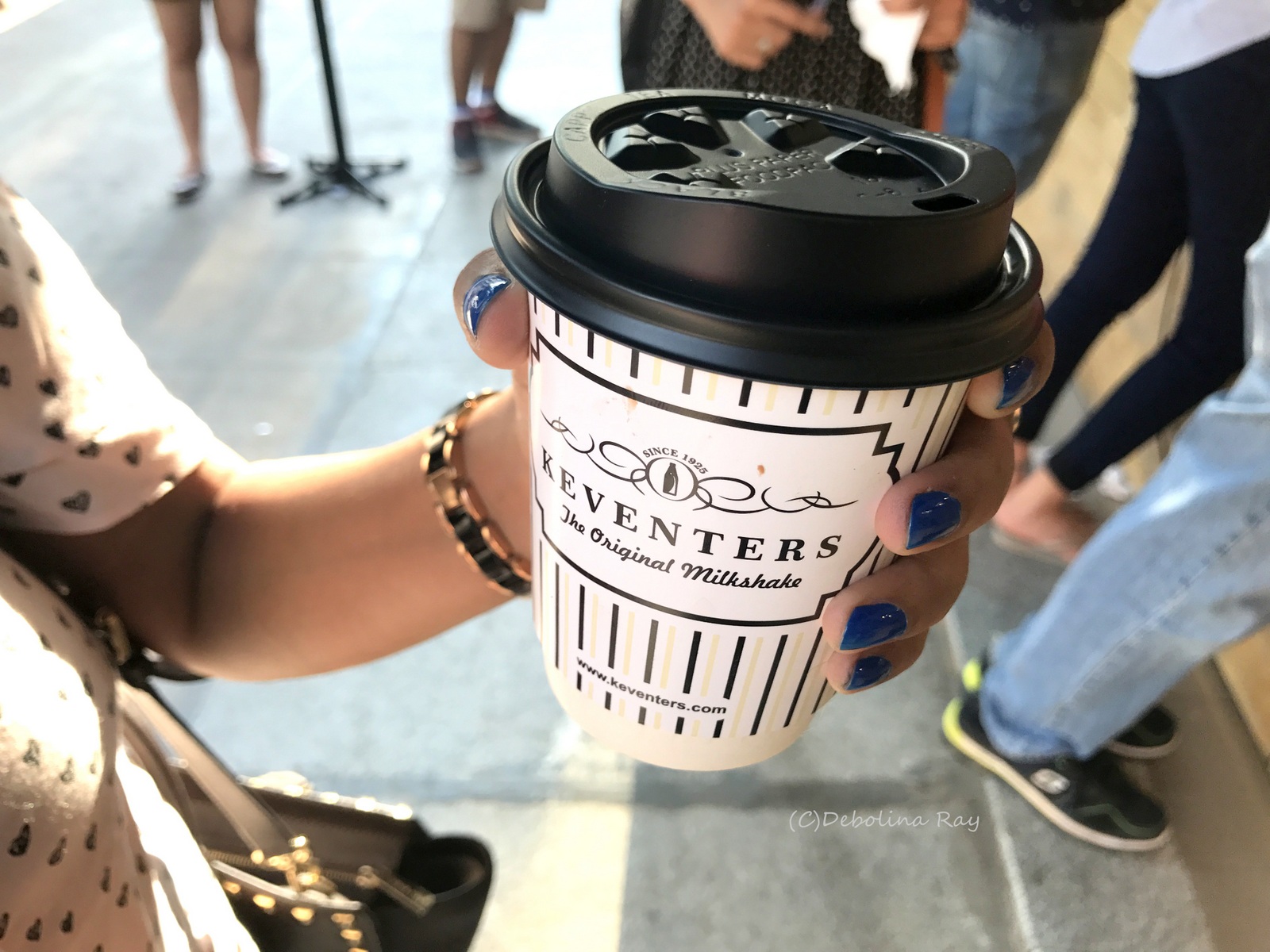 CONCLUSION
Shakes are priced between 150 and 200. The cold shakes are served in the 'doodh' bottles, while the warmer drinks in their classic cups. Personally I am quite intrigued with the idea of flavored, premium milkshakes. The concept is so simple, and is evidently doing very well. While they mainly have take away kiosks and deliveries, a cafe or sit out would be pretty nice. And smaller bottles of shakes could work too. Don't be a skeptic. If you were averse to drinking milk growing up, try some shakes from Keventers and discover some interesting flavors while at it. Cheers!
Please follow and like us:
Comments
comments