My first trip to Nice was in 2012 March. But that was for work, and we were staying in Nice and going to Monaco every day to work. So believe it or not, while we did manage to see Cannes, the Grand Prix track, we hardly got to enjoy the French Riviera. And I wanted to head back ever since. Finally in April 2014, I made it back there! Nice was our last stop of our 2 week trip in Europe, but definitely the deserved finale. A beautiful city in France, often overshadowed by the glory of Paris – but in reality the most beautiful part of the country. Called the Côte d'Azur, literally meaning the Azure coast as its on the Mediterranean coastline. A breathtakingly beautiful city.
Firstly Nice isn't a typical tourist destination. Well not in the conventional sense. People from all over come here to stay, relax and unwind. And they look for new and unique ways to do it. So you could be riding around, doing water sports, having wine in breakfast or just exploring the beaches. The sense of time here is more .. relaxed and laid back, almost slowed down.
As a city Nice isn't very big. It's easy to take a tram, a bus or even a bicycle to most places, and then walk around. There's a square with water fountains, and lots of nice restaurants, and then as you go along the promenade and around the hills of the french riviera, there are series of beaches, docks and harbors. An amazing sight. To go out of the city, you can use a train, it follows an amazingly picturesque route, as does the bus. As in most places in Europe, take a transport pass, that works on everything and is quite economical! Just be a little careful if you're trying to go to Monaco, your passes may not be valid.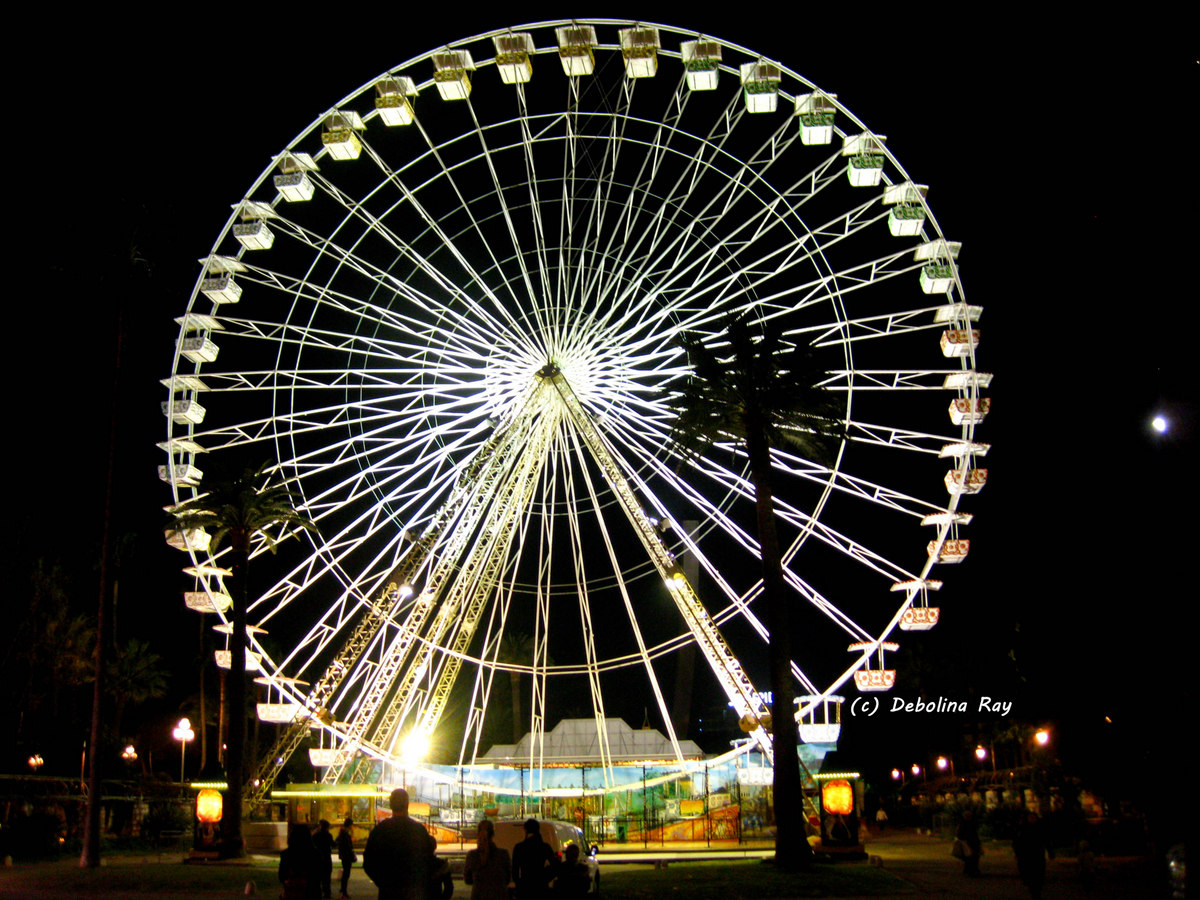 The reasons I love Nice are:
a) The weather is great at all times. It's perfect and naturally makes for a great place to stay or vacation.
b) The water is incredibly blue, so inviting that unless it rains or is cold, there is NO reason to stay out of it!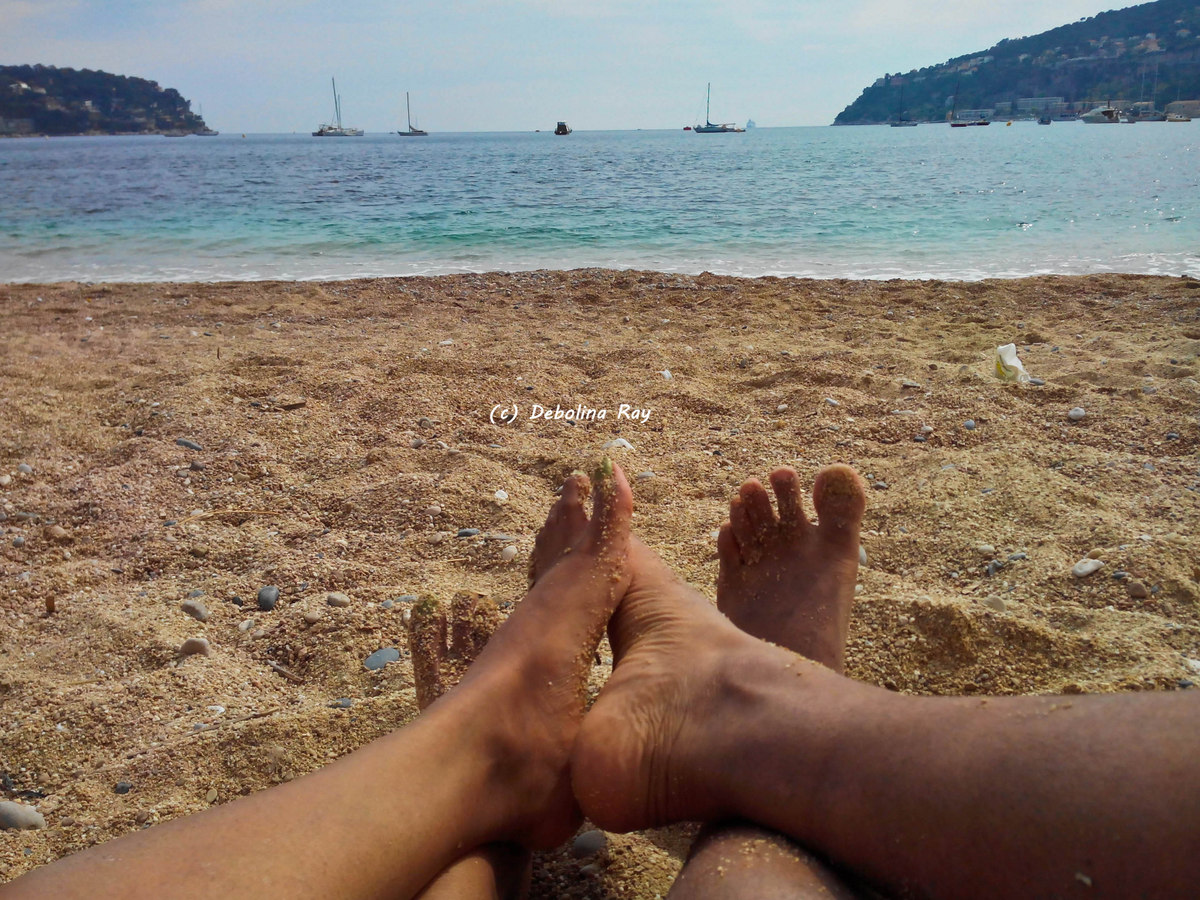 While a few people who visit Nice like seeing the various Museums and Churches here, I am definitely not one of those people. Nice is about discovering new roads. When you look out from a beach, to the clear blue water, and an equally clear sky, it's in places like this that it's hard to distinguish the horizon. Nice, like Goa, has a variety of food influenced from the mainlands of France and Italy, and the sea food here is amazing. We went to a beach at Ville France, and then walked around the town, and finally famished ended up walking into a cute place called Le Serre. Fixed price menu, good cheap wine – we were all but sorted. There are many good restaurants, but it's better to get reservations before hand, so in the nights we stepped out for a meal, asking locals or tripadvisor were our best bets.
Places to see around: If you've spent a while in Nice, and your footloose heart craves for more, go to Monaco for a few days. The casinos and the luxury here is unparalleled. Being more rustic, I actually took off to St.Paul De Vence one day. It's a commune village, filled with artists, boutiques, galleries and cafe. You could also plan out a day trip – starting from Antibes, to St.Paul De Vence, and then head back to Nice.
Another thing fantastic about Nice is its airport. It's literally next to the water, so when the flight lands there, you don't see the actual land up until the last moment of touch down. It's equally beautiful while take off. For us it was a poetic farewell, really.
There is a pleasure in the pathless woods,
There is a rapture on the lonely shore,
There is society where none intrudes,
By the deep sea, and music in its roar:
[Quoted from The Dark, Blue Sea by George Gordon Byron]
Please follow and like us:
Comments
comments