Burger King is one of those fast food joints which I discovered right from my first travel out of the country. In Istanbul, wanting a break from the doners and wraps, I headed out to Burger King alone one evening and ordered myself a double whopper meal. It was a huge burger, I give you that. Possibly the largest I have ever had. Definitely the most delicious at the time. I finished it, yes! That was the beginning of my story with BK back in August 2010. After many visits to Burger King in Stockholm, Florence, Wurzburg, on 27th June 2015, Burger King opened their first store in Bangalore, at Phoenix Market City.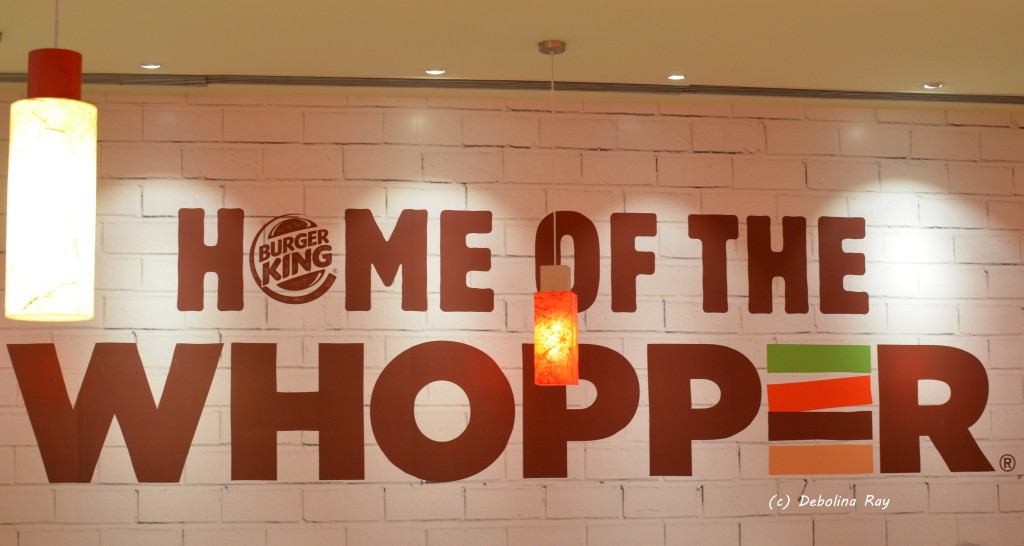 A few of us were invited to a preview tasting earlier the week they opened. Yes, no pork or beef in India, but the Mutton Whopper, the Tandoor Grill Chicken, Veg Chilli Cheezos, Paneer King are just some of their offerings in India which are drool worthy to say the least. The flame grilled variants are great, my pick would definitely be the Mutton. While beef would definitely be missed, this is a worthy replacement. To have interesting localized options introduced in the Indian market, they have also launched the Chicken Keema Fries, comprising of French fries with a generous helping of molten cheese, served on a bed of keema. BK also have the option to top off more keema at an added price.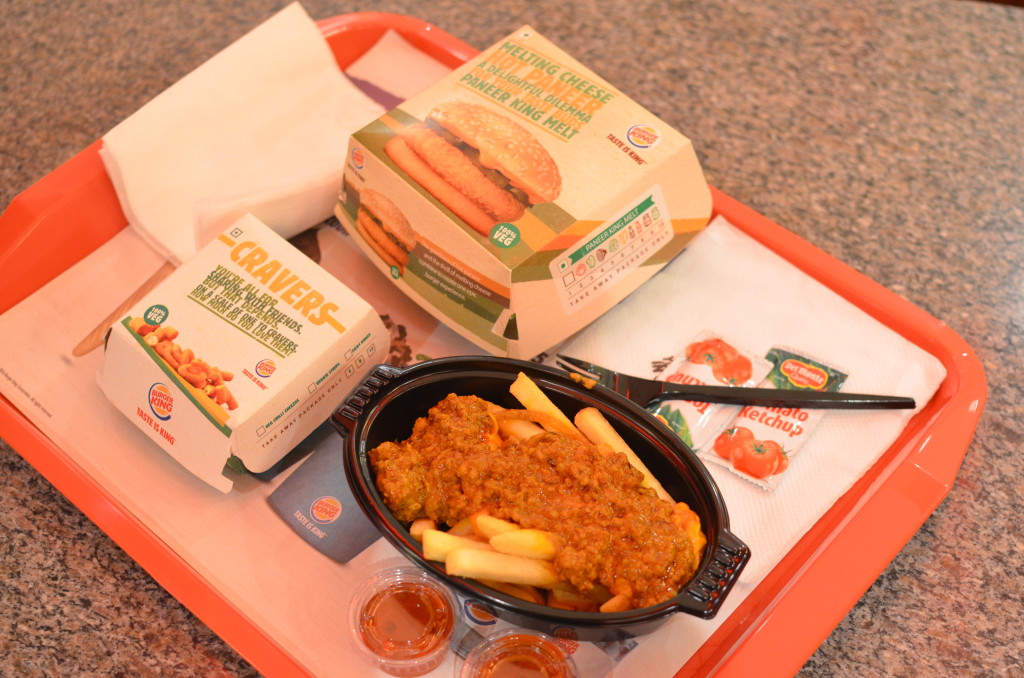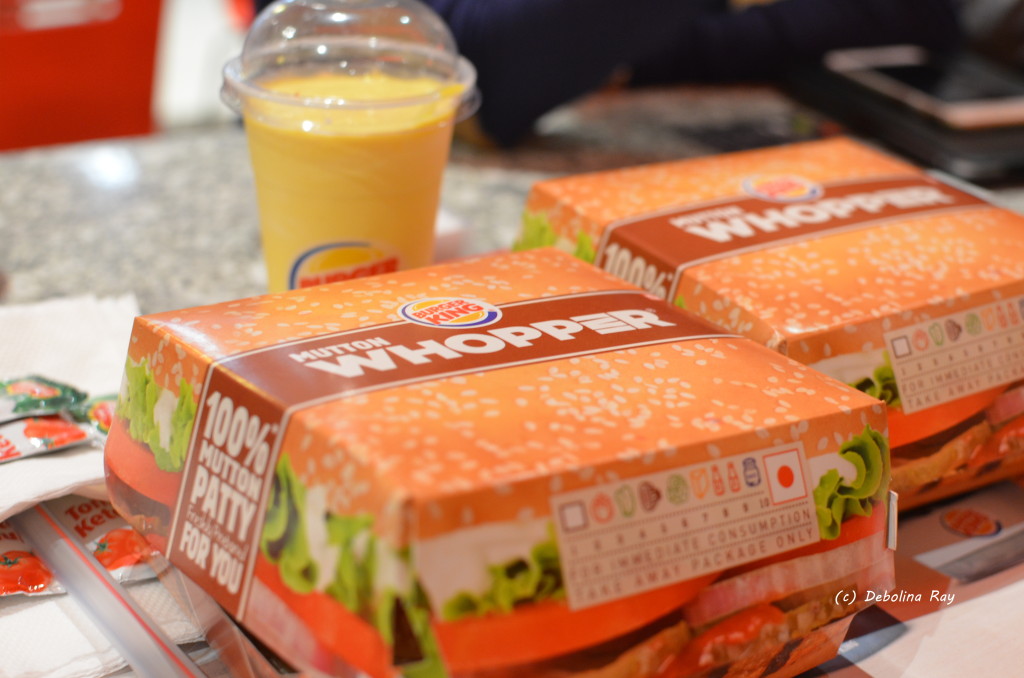 The drinks priced quite economically have good variants and options. We started off trying the Mango Tango, and then the Pink Limon – a bit like jeera chat lime water, while the Raspberry Ice Bolt is perfectly chilled for the hot summers. The dessert options are a bit limited at the moment, but the fun one is the 180 degrees dessert that can come with Oreo or Gems. Kids would love this one as they can turn the cup around while the dessert stays right there – for a while!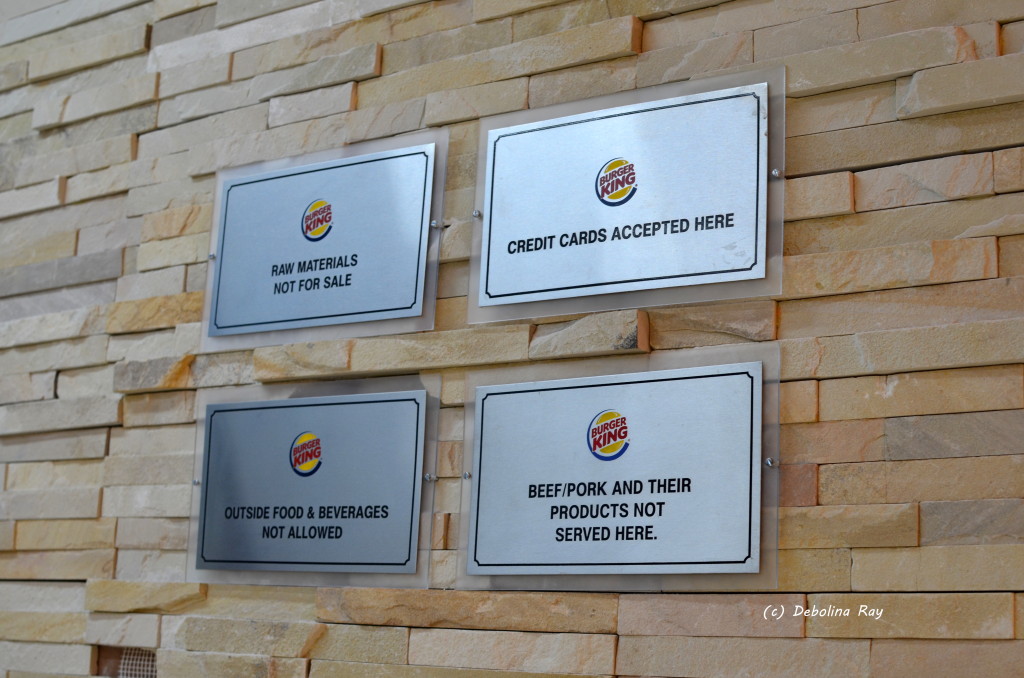 My favorites that evening were definitely the Mutton Whopper – it's more than a burger – and the keema fries. For vegetarians, there's cheesy Italian fries. The Tandoor Grill in soft semolina buns were interesting, but not an instant hit with me. The Paneer King would be my pick of the day in the veg section, a full on loaded paneer patty could just not go wrong! The chicken strips were the average section, but came with an 'Angry Sauce' which was a funny name but wasn't angry, or hot enough.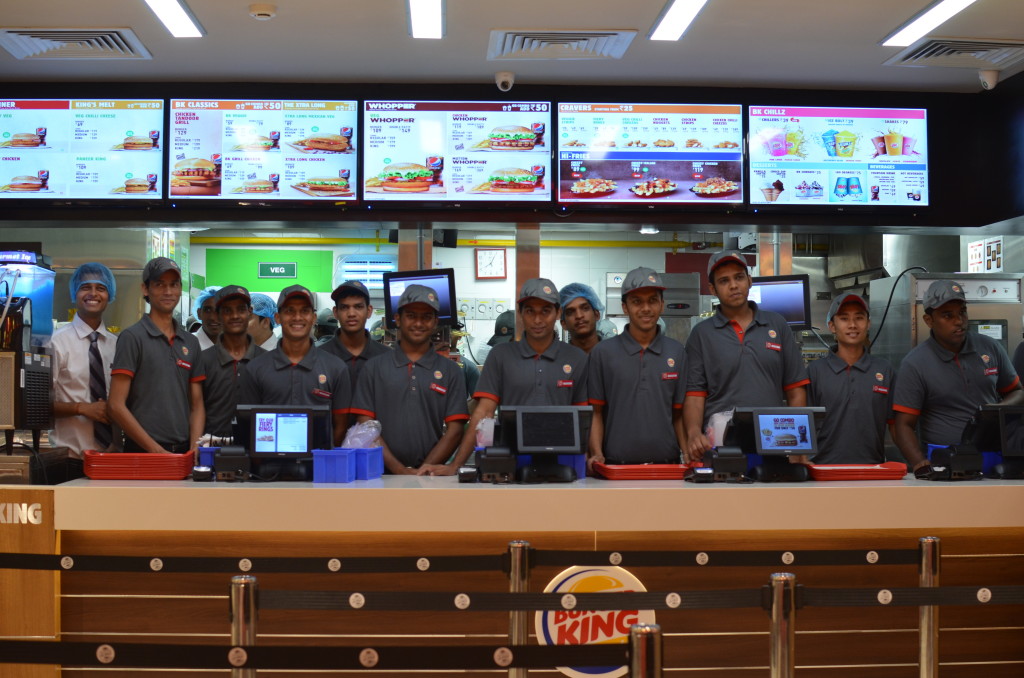 Our visit there also included a tour of their kitchen, which essentially re-established the standards Burger King everywhere adheres to in terms of managing the order intake, the acceptable duration for serving an item produced, and cleanliness parameters in their kitchen ensuring this fast food offering is served fresh and hot! In conversation with Uma Talreja, Chief Marketing Officer Burger King India, she mentioned a host of other outlets opening up in quick succession in locations such as Koramangala, Indiranagar, Jayanagar and more. Their menu includes various localized options for the Indian palate. Burger King's entry into Southern India's quick service restaurant's market brings in a much needed variation to the fast food scene, while upping the pressure on existing providers. The price range for burgers at BK starts at Rs.35 (crispy veg burger) and goes up to Rs.269 (double patty mutton whopper).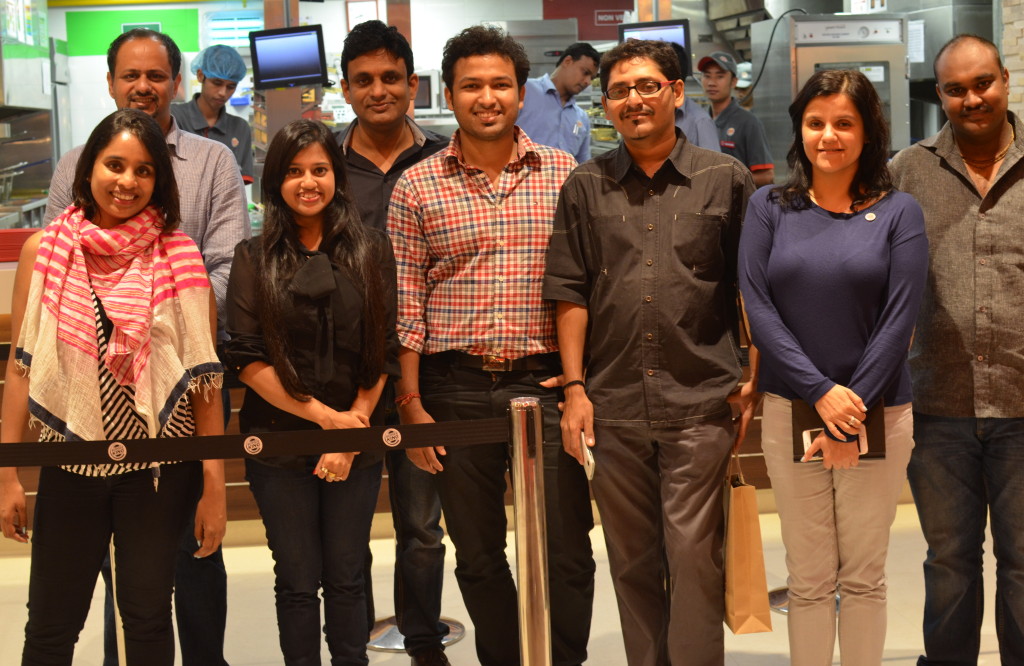 Location: Level 2, Phoenix Market City Mall, Whitefield, Bangalore
Please follow and like us:
Comments
comments