Sex, drugs & rock n roll are all very well, but nothing beats a nice cup of tea – Unknown
There are not many places in Bangalore that serve a good cup of tea, and though we are primarily a tea drinking nation, a lot of coffee and conversation has happened over the last decade. Tea Trails first made news when this chain from Mumbai got a funding in 2015 and announced a target of reaching 250 stores by 2018. And last month, Tea Trails opened their first store in Bangalore – at Koramangala, soon followed by their second one in HSR Layout. Tea Trails offers a gourmet tea drinking experience to the discerning consumer and brings to India the fast emerging international trend with a desi twist. Their menu features over 80 varieties of tea and chai with blends, flavours and spices. A few of us were invited to Tea Trails for a food and tea pairing event, hosted by Kavita Mathur – a seasoned tea brewer, and founding member of the Tea Trails. In conversation with Ms.Mathur, it was interesting to know of her travels across the world exploring teas and blend.
Our evening started with some green tea made in warm water and steeped for a couple of minutes – the Lemon Green Tea was a popular choice, light yet refreshing. The White Tea – served in the tasting cups gaiwan – was an exquisite tea with delicate flavour and mildly fruity. The smaller portions are perfect to appreciate the nuances of the tea. There were various other teas that we tried subsequently, with some of the snacks and paired dishes, like Masala Tea, Tulsi Tea, 5 Spice Tea etc. Personally I prefer drinking tea alone and in the quiet, and with no accompaniment Understanding tea is quite similar to wine – the leaves, swirl, aroma, taste – there really is so much to appreciate.
Some of the special tea from that evening's tasting were Sencha, Red Zen – very flavorful and balanced with the spices. The bubble teas are nice to try – with the fruity pop. There were some tea-flavoured mocktails too – Better Wife was quite interesting to try. One of the dishes we tried was the Marbled Eggs Salad – a beautiful looking dish of tea infused into eggs with garden greens. The Burmese Tea Salad was also quite nice and light to eat, in fact what we started our evening with this. The 3 cheese risotto was also beautiful, on the heavier side with exotic cheese and tea butter. Another interesting dish was rice with a tea soup poured over it, quite different! Their menu has quite a lot of food options worth exploring.
The Tea Trails is a good concept for the city, and definitely a new trend that's coming around. They also have tea experiences with the ceremony and the works. The pricing is slightly on the higher side, and the Koramangala outlet is in the buzzing and crowded area near Forum. I am yet to check out the HSR Layout store, I am sure I will soon. Visit them to experience their great collection of tea. They are present in Mumbai, Hyderabad, Chennai, Delhi and Vizag, and rapidly expanding.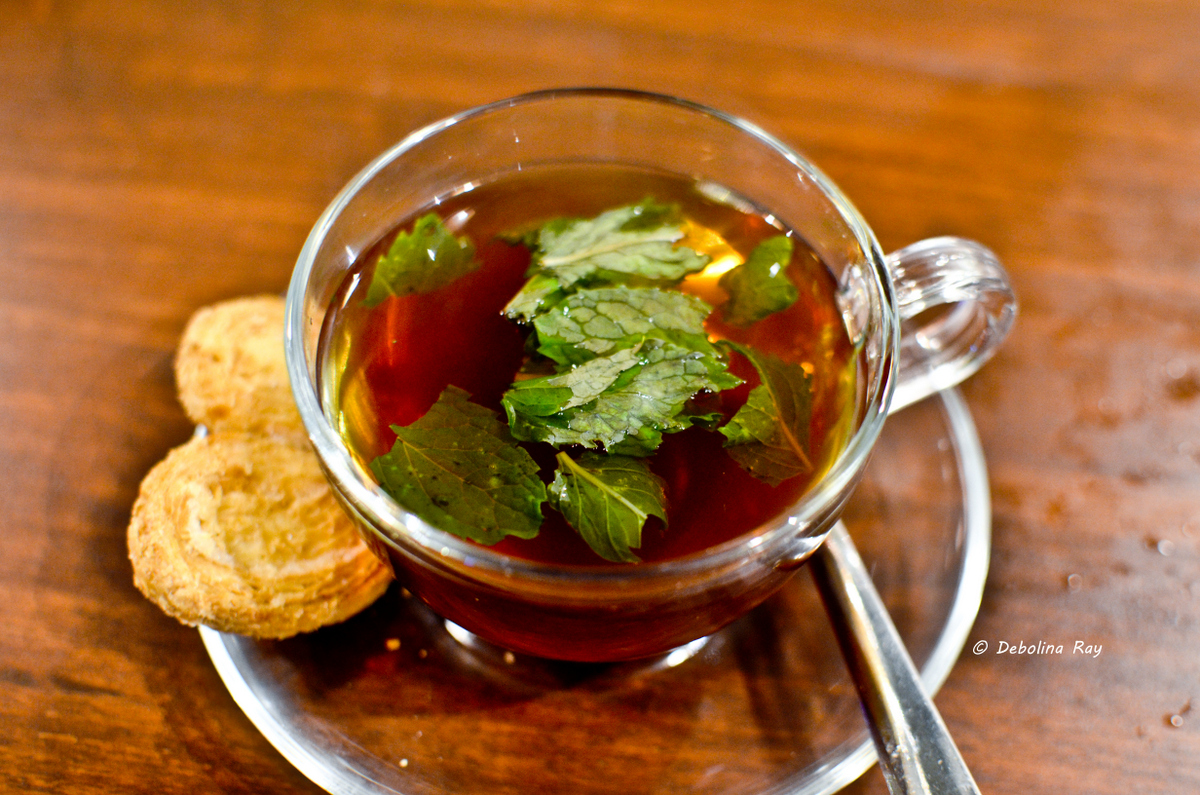 Please follow and like us:
Comments
comments