This year's first RWI choice was Alto Vino. We headed there on the first day of the restaurant week. The restaurant is on the ground floor of the Bangalore Marriott, at Whitefield. The decor is gorgeous and grande, a big hall partitioned based on mood and group size, with ante chambers for private gatherings. The kitchen is open, and extraordinarily neat. We sat in the section near the kitchen, as it was brighter.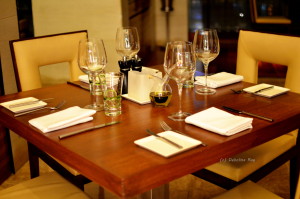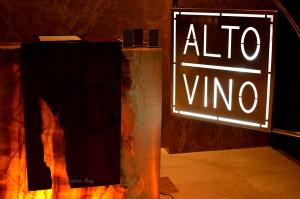 Our starters were Polpettine – sauteed chicken dumplings, served very hot, with marinated olives on the side. Its essentially chicken minced balls in a sauce, and slow cooked, making the minced meat very tender. Served in a beautiful enameled cookware from France, it was the perfect appetizer. We also got the Fritto Misto – batter fried sea food with a spicy tomato sauce on the side on a bright red skillet. There was calamari and fried prawn, soft and golden fried. The sauce had a good spunk to it, a good accompaniment to the sea food.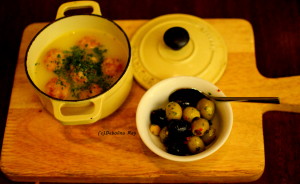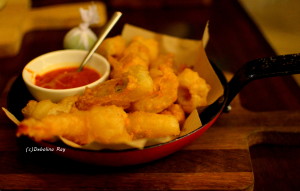 For the mains, we got the Sea Food Risotto – which had all kinds of sea food from octopus, squid, prawns, various shell fish like scallops, mussels, making it quite a fiesta served with finely chopped parsley. While the dish was really well made, the aroma of sea food can be quite overwhelming. I got the Pollo alla Diavola, that is peppered chicken with potatoes and a large pickled chilli. The portion was too big, the two substantial chunks of the chicken well cooked, in delicious but not enough pepper sauce flavored with rosemary. The dish was a little too dry.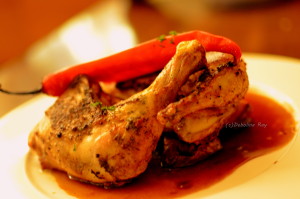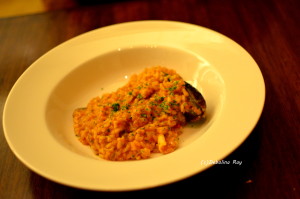 After the mains, we had to take a break to make space for the desserts. Tiramisu being one of their signature desserts was an obvious choice. The other selection was the Chocolate Mousse. The Tiramisu was delightfully tasty, with just the right snap of coffee. The presentation however, left a lot to be desired. It came in a small bowl, almost dumped with a serving spoon with no after thought. The Mousse was creamy and rich, no complaints but nothing extraordinary.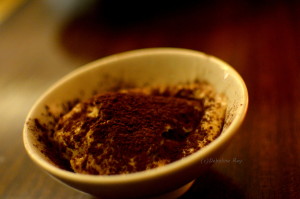 The meal for 2 came up to 2500 with RWI set menu. The service was quite good, thoughtful and prompt, and the ambiance is very romantic. While the food didn't impress me a lot, I recommend this place for special occasions and dates because of the really nice ambiance and service.
Address
Bengaluru Marriott Hotel,
8th Road, Plot No 75, EPIP Area,
Whitefield, Bengaluru, Karnataka 560066
Phone:080 4943 5000
Please follow and like us:
Comments
comments