Sunday Brunches by Citi is what saw me visit Alba this weekend. A gorgeous setting, overlooking the luscious cubbon park on a bright sunny day, we got ourselves seated indoors. There are seats for bigger groups outside, in the smoking zone. I usually like Italian to be dine in and a-la carte, but the spread in Alba was pretty nice. A section for breads and imported cheese, an outdoor barbeque section for various meat options like prawns, chicken, beef, fish, live counters for pasta and pizzas, a pretty large mains and dessert counter. With such a large and interesting spread, my appetite being sufficiently whet, I decided to begin the Italian journey.
Ambiance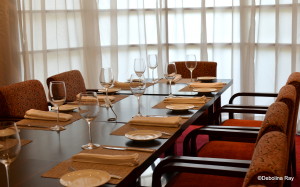 Gorgeous, private like seating kept discreet with nice partitions and steps. A really nice interior, with various sections. Word of advice: Try sitting away from the actual spread, that way you won't get interrupted by the people walking around the buffet.
Pizza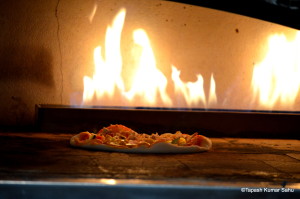 We got a half and half chicken and half mushroom with mozzarella and tomato. Thin crust, freshly made, the pizza was quite nice. However, the Italian experience that I expected to relive was definitely missing in the pizza I had, but then it could be an unfair comparison. But considering Italy innovates so much on pizzas, setting them apart from the American and even other European counterparts, this is something that seemed a bit of a letdown in terms of flavors and toppings.
Live Grill
The chicken and pork grills were quite good, served with rosemary sauce and other seasonings. The prawns, procured from the local markets, were not cleaned too well with the tail spikes there without being trimmed. While taste wise it was great, its recommended to clean these better.
Main Course
The lamb shanks and mashed potato were definite stars of the main course, the basa and the duck failed to make that high a mark. The lamb was cooked to perfection, with diced carrots in the sauce giving it a slight tinge of sweetness. The vegetarian lasagna was also rather good, rich and cheesy, filling in a couple of bites, just missing meat!
It's worth mentioning that the salad section with caprese, cous cous, and DIY salads was quite extensive.
Dessert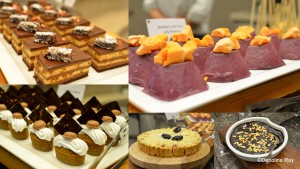 This was fantastic from strawberry swiss rolls, chocolate lemon cheese cake, peanut butter pastry to fresh brownies, a large chocolate fountain, blueberry jelly, coffee cakes, each dessert was unique and delicious. The kids around were asking for marsh mellows for the fountain, but aside from that, I didn't see any reason to complain!
Service
The service is exemplary, and not overbearing, all at the same time. The servers discreetly appeared when you needed something, but did not hover on you, a fine balance achieved so well.
Alba is a great place to go, especially in the early evenings, when you can enjoy the overlooking park, as well as see the restaurant get lit up with its majestic lighting. There was live music permeating from the JW Kitchen, serving as a music source here as well, which was alright. The food is good, a lot of options on the spread, and an enjoyable one.
Please follow and like us:
Comments
comments