Last Friday, we were invited for a preview of a promotion at The Polo Club in The Oberoi Bengaluru. 'Turn Up The Heat', as it is aptly called is to relish and enjoy some fresh grills as there's still the remnants of winter in the city – the slight nip in the air.
So it was also the day a VIP was visiting the city, and I was the one that met with most of the road blocks set up by the City Traffic Police. Not to be deterred, and certainly not one to lose appetite, I fought on, and reached The Oberoi an hour past dinner time. Pinky ensures there's no fuss, after quick hugs, I join the rest of the diners that evening – and quickly have a delicious pour of Chinkara wine. Tapash had reached earlier, as had Soham, and there were Richa and Denzel, and our host Pinky. Chef Ajit Raman also joined us in between courses to discuss the dish or explain it, as need be! The setting itself was lovely, outdoors amidst the greens, a nice and large grill set up, the evening had just the right bit of cool to be the perfect weather.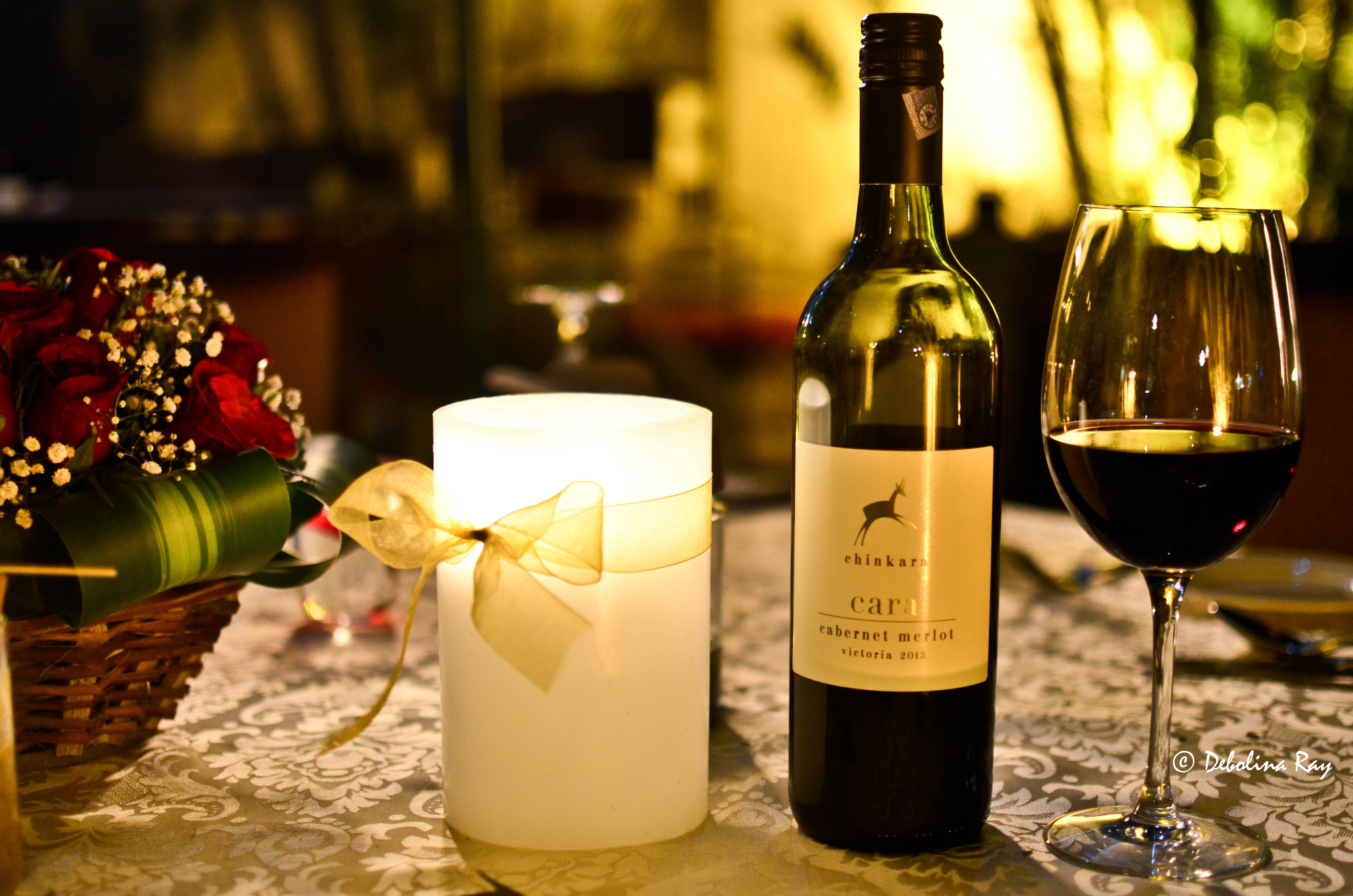 Scampi & Rock Lobsters
I would like to write about the highlights, but each course of this meal was so delicious and different, that it would be remiss of me to leave out any of them. The sea food was the first course. Scampi and the Rock lobsters were stunning. Fresh sea food, cooked and tempered to perfection – very nice.
The Lamb Tomahawk Chops came next – these glorious long bone chops had the succulent rib meat that was grilled very well, generously meaty, and went very well with the home made marinades that were served. The servings were actually brined to ensure the flavors permeate into the meat, and topped with fresh herbs giving the grills a very balanced taste.
The next dish was my favorite of the evening – Chicken Parson's Nose. A little background about this dish – Parson's Nose or the tail of the chicken is very nutritious, and even considered a delicacy in some parts of the world. Put on skewers, seasoned and nicely browned, this was unique and absolutely a highlight of the evening for me. The Pork Spare Ribs were one of the best I have ever had – so juicy and melt in the mouth texture – these are really must tries!
Meals without desserts would be slightly short of perfect, though after a meal like this I was completely happy and content. Strawberry with homemade vanilla ice cream was deliciously simple – after this rather sumptuous and meaty affair! The Grill Nights are on until 19th Feb at The Polo Club. Meat lovers – this really can't be missed.
Cover Photo Courtesy: The Oberoi Bengaluru website.
Please follow and like us:
Comments
comments