I always like to start discussions about packaged food with some actual life stories. Yes, a lot of people consume it. No, it's not a staple for all those people. For some of us, they ARE staple. I don't think of creative breakfasts everyday. I have noodles. When I travel, I don't carry much food, because I love eating out and exploring. I do, however, carry that 1-2 packs of comfort food like a Ready Meal of Rajma Chawal, I am simple like that 🙂 In fact, during my last work trip to Brazil, where I had 2 colleagues traveling for the first time, a hot pack of Dal Makhani really got them feeling like home!
A few days back ITC Food hosted a blogger event in the ITC Gardenia Hotel where the CEO of ITC Food Mr.V.L. Rajesh, and the Marketing head Kavitha Chaturvedi addressed about 30 food and life style bloggers, and shared the stories behind their various product lines, discussed the issues around the noodles and their tests. They also discussed their product in this space, Yippee Noodles – its evolution, how the product teams strove to make it a worthy competition in the market, and the safety aspect of their brand. ITC, the fastest growing food business in the company, is launching ghee, and there was a brief introduction to this new line as well. The roadmap holds various interesting organic offerings as well.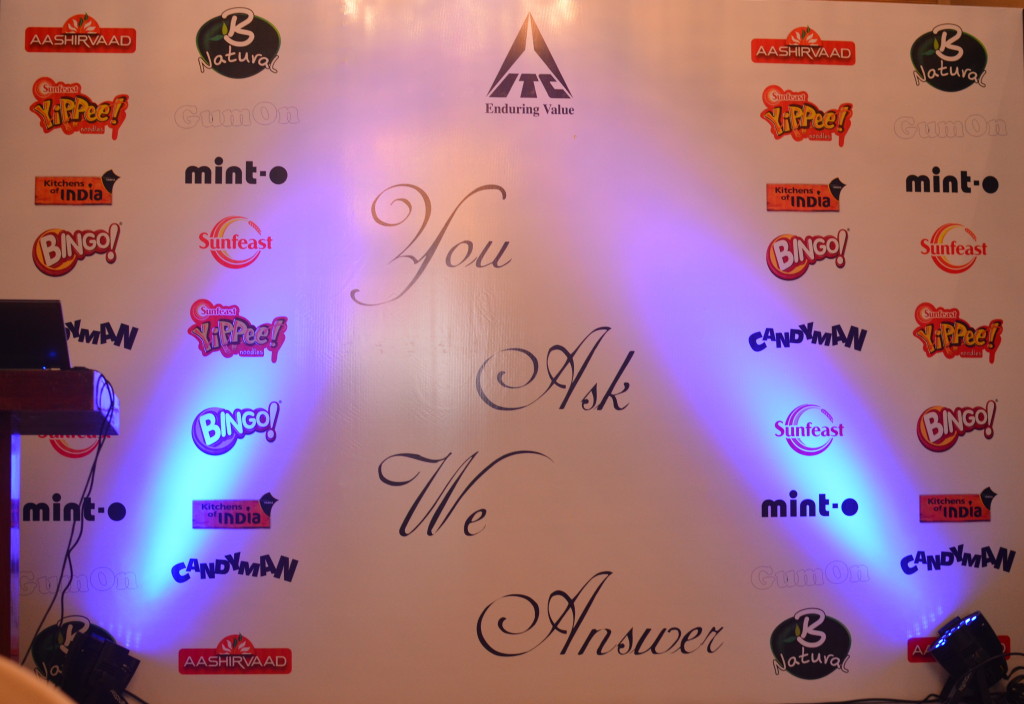 I won't go into details of the event itself. The highlights were the candid talk, a fun 'You Ask We Answer' session delving into packaged food and health concerns, and some Yippee noodles recipes made by ITC Chefs, quizzes and an amazing lunch, oh and a HUGE ITC food hamper. The hamper had their famous Bingo chips, Kitchens of India mixes, biscuits, Yippee noodles and more!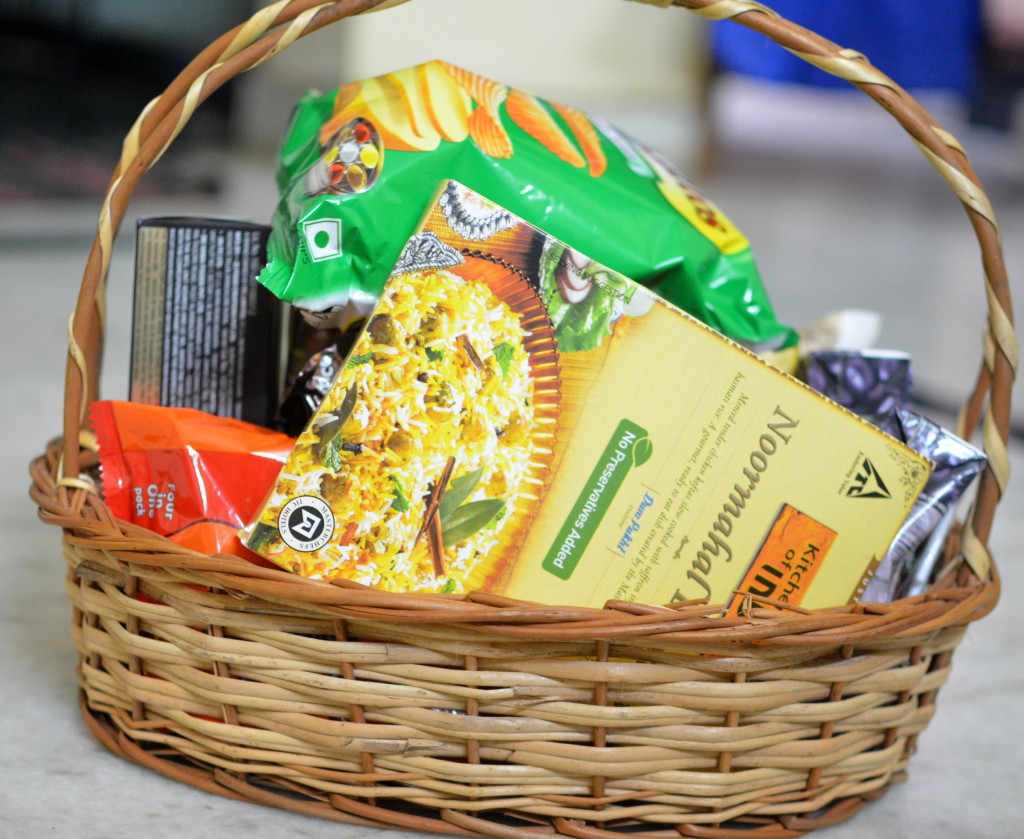 While the aim of the event was definitely the marketing aspect, the ITC folks were also looking to educate and attract discerning customers for their products, and also to clarify any dubious thoughts about their offerings. I was one such customer, and I hadn't tried one of their products Yippee Noodles then. Now while most people reserve having noodles for the one off hungry evenings, a popular brand of noodles, not Maggi, has been my standard breakfast, in India or otherwise for the longest time, almost the last 15 years. Obviously consistency is a big deal to me. That day when I went back home, it was with the curiosity to try this brand of noodles I heard so much about during that day.
About Yippee
Yes, their round noodle is a differentiating factor to begin with. Also the flavors are quite different from what Maggi and Top Ramen had available. There is the classic which is the usual noodles with some masala, while the magic masala variant actually has little pieces of actual vegetables like carrot, cabbage and ring bean and has a tomato sauce flavor in it. Later chinese masala flavor was launched as well.
What Yippee promises
Sunfeast Yippee is a safe 100% vegetarian product. Yippee is made in state of art world-class facilities complying with strict quality. Yippee has focused on various problems that traditional noodles have had, like noodles becoming sticky as it becomes cold, maintaining consistent quantity across packs, and also keep the quality standards high.
What Yippee delivers
The flavor of the classic is nice, buttery, while the magic masala is spicier, with a reddish color of the sauce. The noodles are elastic strands, long and smooth. And they stay that way even if the dish gets cold. The magic masala doesn't require any additional garnish, comes with veggies and flavors. The cooking time is also similar to other noodle brands. I would definitely recommend Yippee Noodles for prolonged use.
Disclaimer: This has been my observation from the 3 weeks of consuming Yippee noodles in Magic Masala and Classic flavors.
For more information on ITC Food, please log onto http://www.itcportal.com/businesses/fmcg/index.aspx
Please follow and like us:
Comments
comments