I first came across La Cave when I attended The Fine Wine Affair at The Oberoi, Bengaluru. La Cave had brought down 100 premium labels across 8 countries with industry experts. And we were privileged to be a part of that event, tasting new and old world wines, speaking to wine makers and meeting Madhulika Bhattacharya Dhall – Madame La Cave. This was in 2017. And now 2 years later, La Cave – Fine Wines & Spirits open up their flagship store in Indiranagar 100 feet road. Tapash and I were invited by Sridevi for the media launch, and we were both quite excited to check out the store.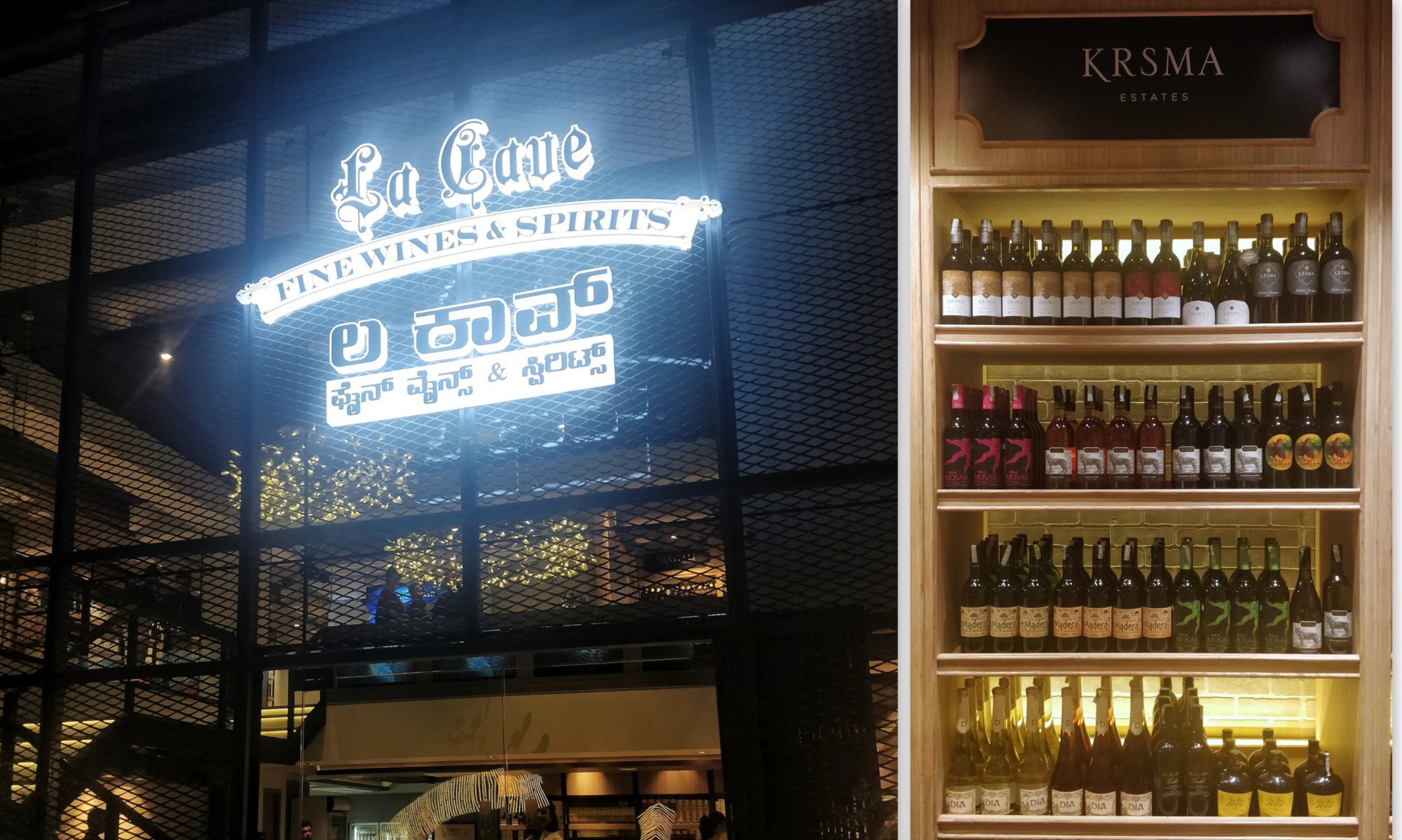 The boutique store is beautiful, well lit and has an amazing collection of liquors and wines. It spanned across two floors, featuring scotch, single malts, gin and various other spirits and liquors. The brands listed are domestic labels, international labels, and even some rare ones. At La Cave, the focus is to source and retail premium wines and spirits for the best fine wine experience, while serving the clientele with the highest level of expertise and customer service. So with this large and exciting selection of wines, La Cave is about demystifying the buying experience. There's a chic section specially dedicated to wines on the first floor. There are close to 250 labels from across the world.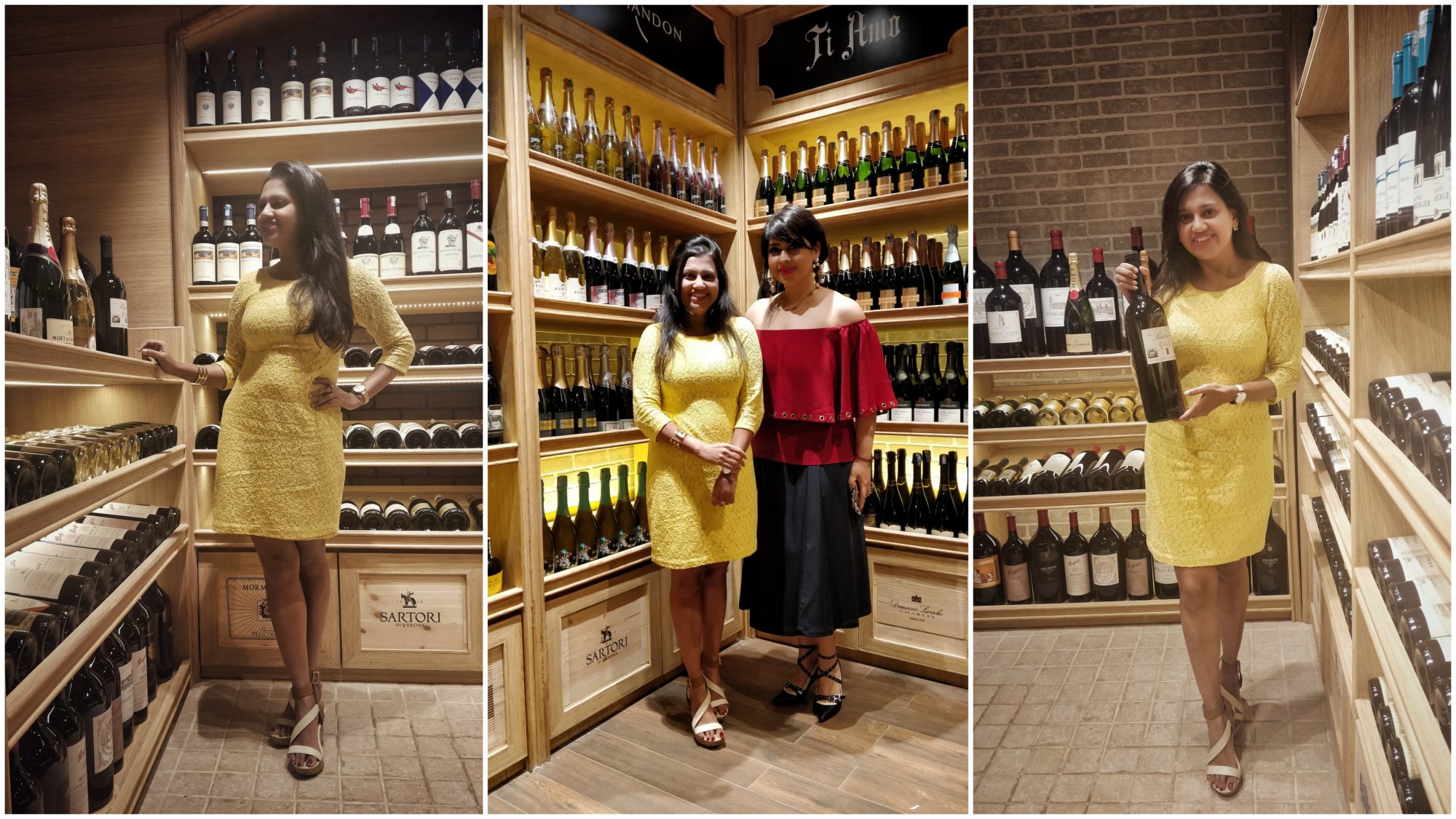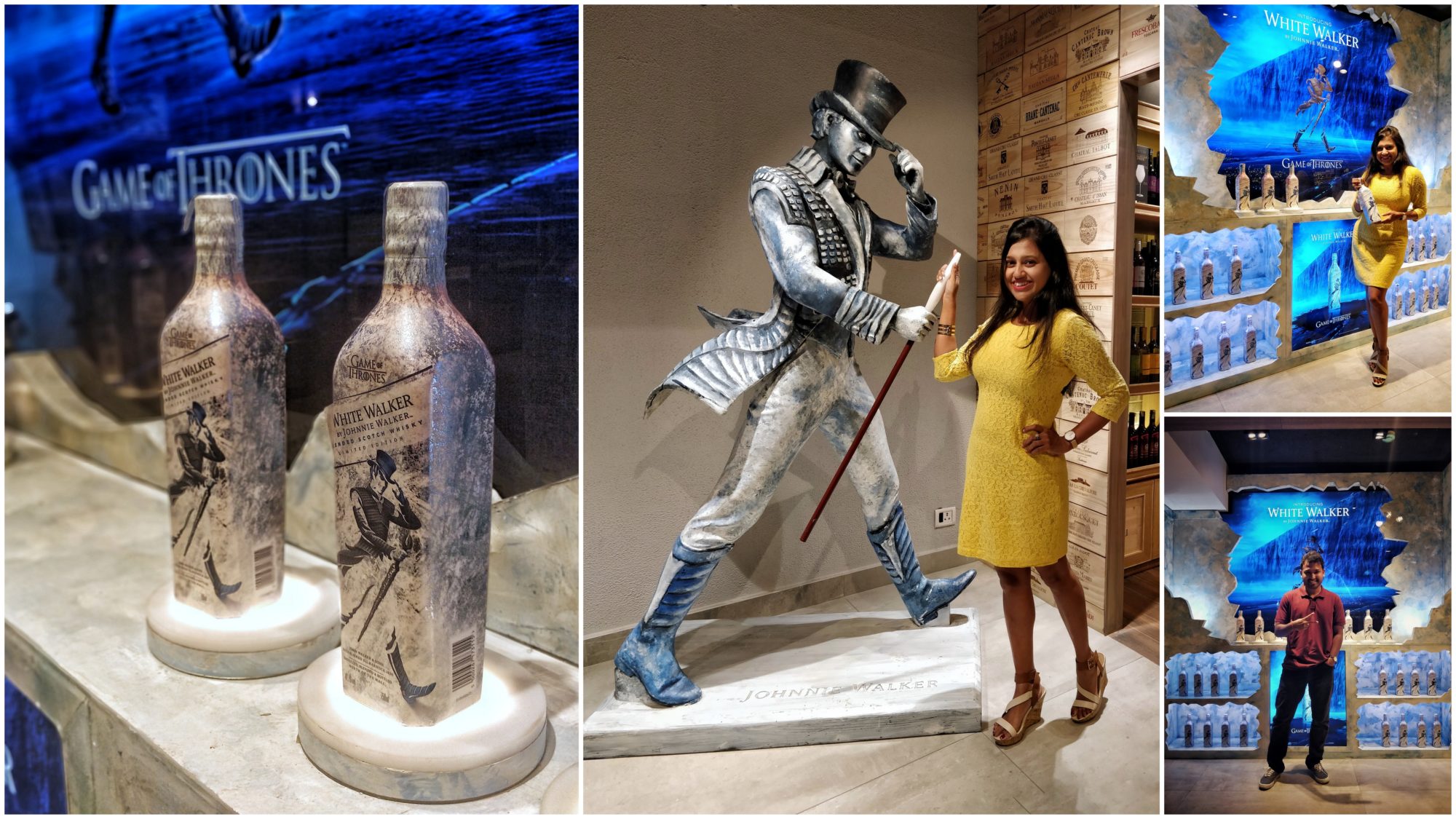 Benefiting from Brindco's expertise, extensive network and infrastructure,  La Cave has an unparalleled selection comprising of over 350 wines from over 14 countries and over 100 premium spirits  ranging from Rs. 750 to Rs. 1 Lakh per bottle.  Taking only the best from each region of the world whilst carefully checking the provenance of every bottle from the classics to the nuevo, La Cave has something for every wine and spirit lover. La Cave guarantees the quality and authenticity of every bottle of wine sold. The wines are maintained in a heat free, humidity controlled, and temperature regulated environment to ensure products are always in pristine condition.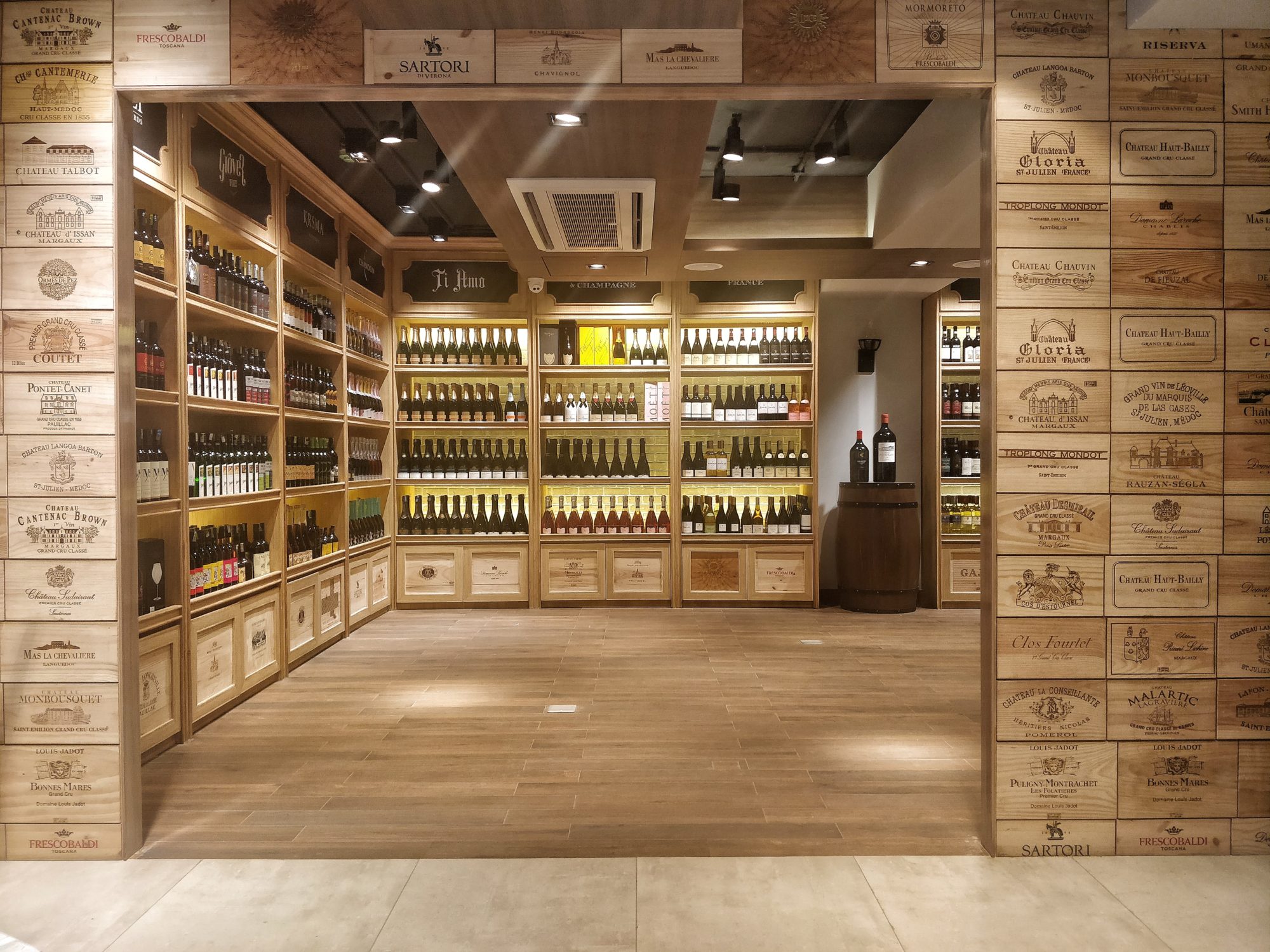 The Last Word
We had a nice conversation with Founder & Director – Madhulika, who's so excited about bringing this brand to Bangalore. She's looking forward to do a lot more with the space, and make this all about an accessible, yet truly fine experience. So if you're looking for a really great selection of wine, check out this new store on the block. There's also a pretty cool installation of the White Walker special edition of the Johnny Walker; for all the GoT fans out there!
Please follow and like us:
Comments
comments