Our itinerary from Guwahati, where we landed, was fairly simple. Our aim was to reach Tawang. A tiny district in Arunachal Pradesh with a population of less than 50,000 people – this part of India has been claimed by China over the last few decades. And we couldn't get to Tawang directly, so there were a few stops on the way. To go into Arunachal Pradesh, you would need to get ILP, i.e Inner Line Permits done, and carry that at all times.
The roads from Guwahati were wide and beautiful to drive on, and our first stop for the night was just before Bhalukpong – a small town located on the border of Assam and Arunachal Pradesh. We stayed at Prashanti Cottage – also known as the Bhalukpong Tourist Lodge, by the Kameng River and Eastern Himalayas. The same river is called Jia Bhareli in Assam. It was more of a pit stop, but the property was quite nice. Individual spacious one bedroom cottages, some bungalows, lots of open area. The large windows of the cottage were slightly worrying, since we were practically the last one next to the river, but tired as we were, promptly fell asleep. The next morning, we hiked down to the river, and sat there for a while enjoying the serenity and complete isolation there.
We started our journey for Dirang, a small town in the West Kameng district of Arunachal. Given our driver was from Assam, he did his best to check on conditions of the roads on the mountains, but at a point we had to stop for over 4 hours. The mountain was being cut and roads were being laid, so the army and BRO (Border Road Organization) had issued notices to stop vehicles. After 4 pm, we could resume our journey, but that meant we reached Dirang quite late in the night. The roads were winding and pitch dark, and definitely not for driving at night. We reached our abode for the night – Awoo Resort, big but really basic rooms. The temperature had dropped significantly.
The next morning, we began our drive to Tawang after a small stop at the hot springs of Dirang. There were really bad patches on the road, tough to drive on. It started snowing as we began our ascent to Se La (pass). Now in India, there is hardly a concept of winter tires. So as the snow got worse, cars lined up on the side of an already narrow hill road, putting ropes on tires, or chains if people had. Our Sumo had 2 people excluding the driver – the less weight being a problem, and the simple Assamese driver had never signed up for this challenge. The one rope that he had was used to secure two tires – a really painful process in the snow, but just 5km before Se La, as we passed the last check point of Baisakhi Garrison – the ropes snapped, and our car began skidding. Unprepared, and slightly panicked – our driver decided to return to Dirang. A long painful journey back, as we evaluated next day's options.
Upon return to Dirang, we scoured the town for contacts of cars going to Tawang, while we also searched for chains to be put on the Sumo. Our reluctant driver finally agreed to attempt the next day, we bought about 7-8 kg of thick rope, and we set out at 7am. It wasn't snowing. But we could see the white snow-capped mountains from all the snowing from last night. They weren't there the previous day. Worrying. But the Indian Army was extremely hands on, clearing snow from the roads, helping cars and civilians, facilitating smooth movement of vehicles. We put in the ropes, and even got a chain from a fellow cab driver, in exchange of some rope.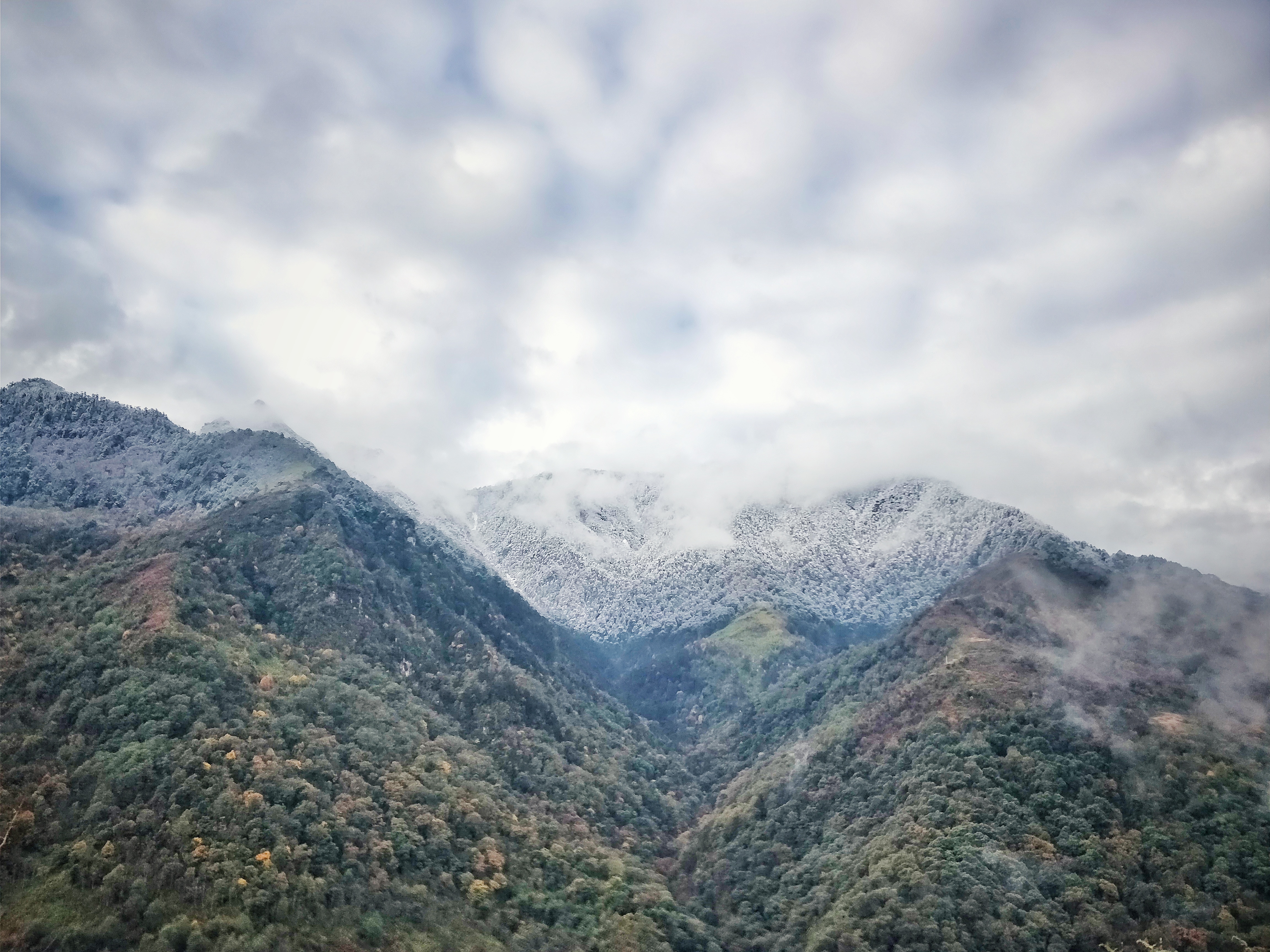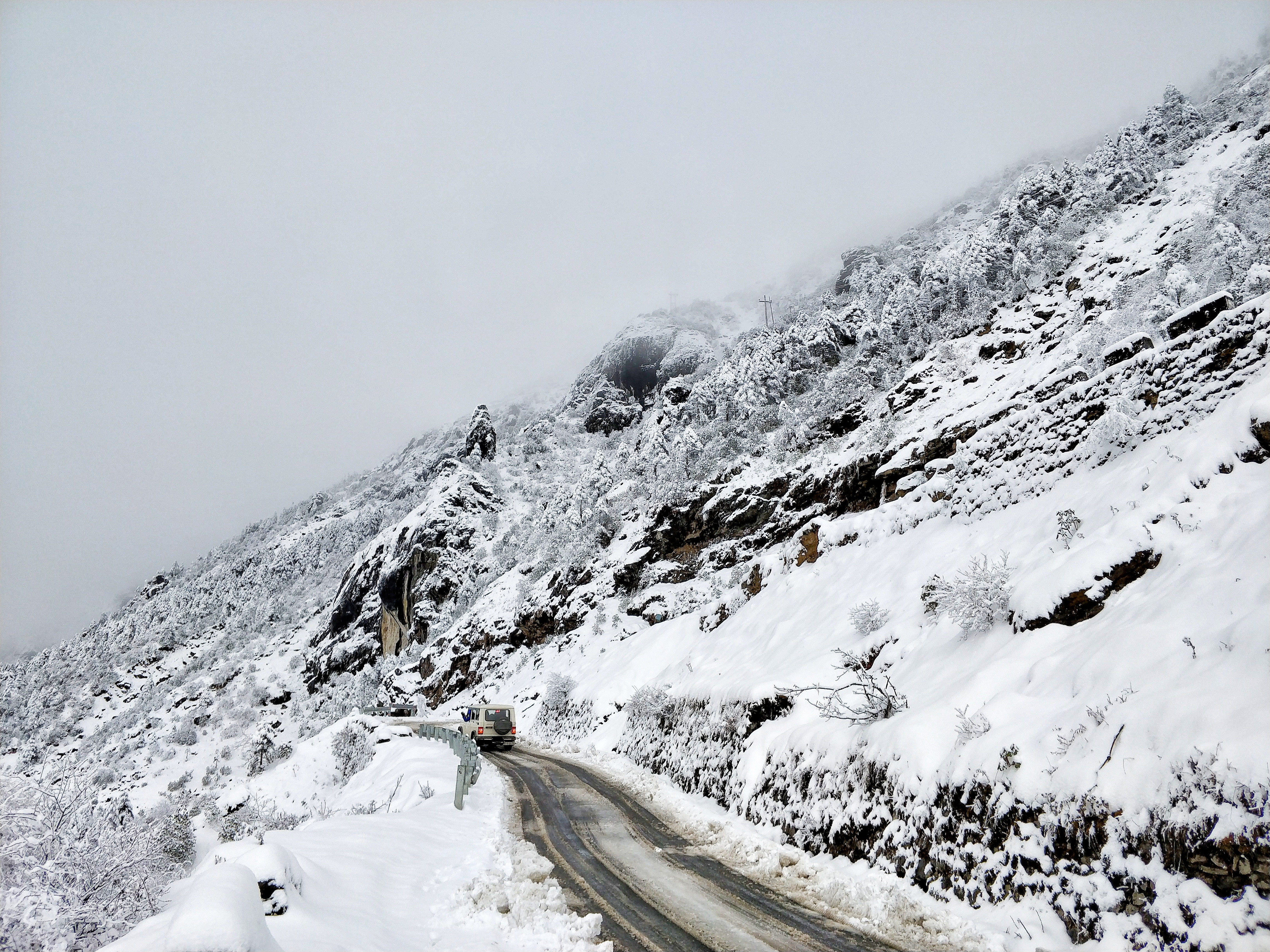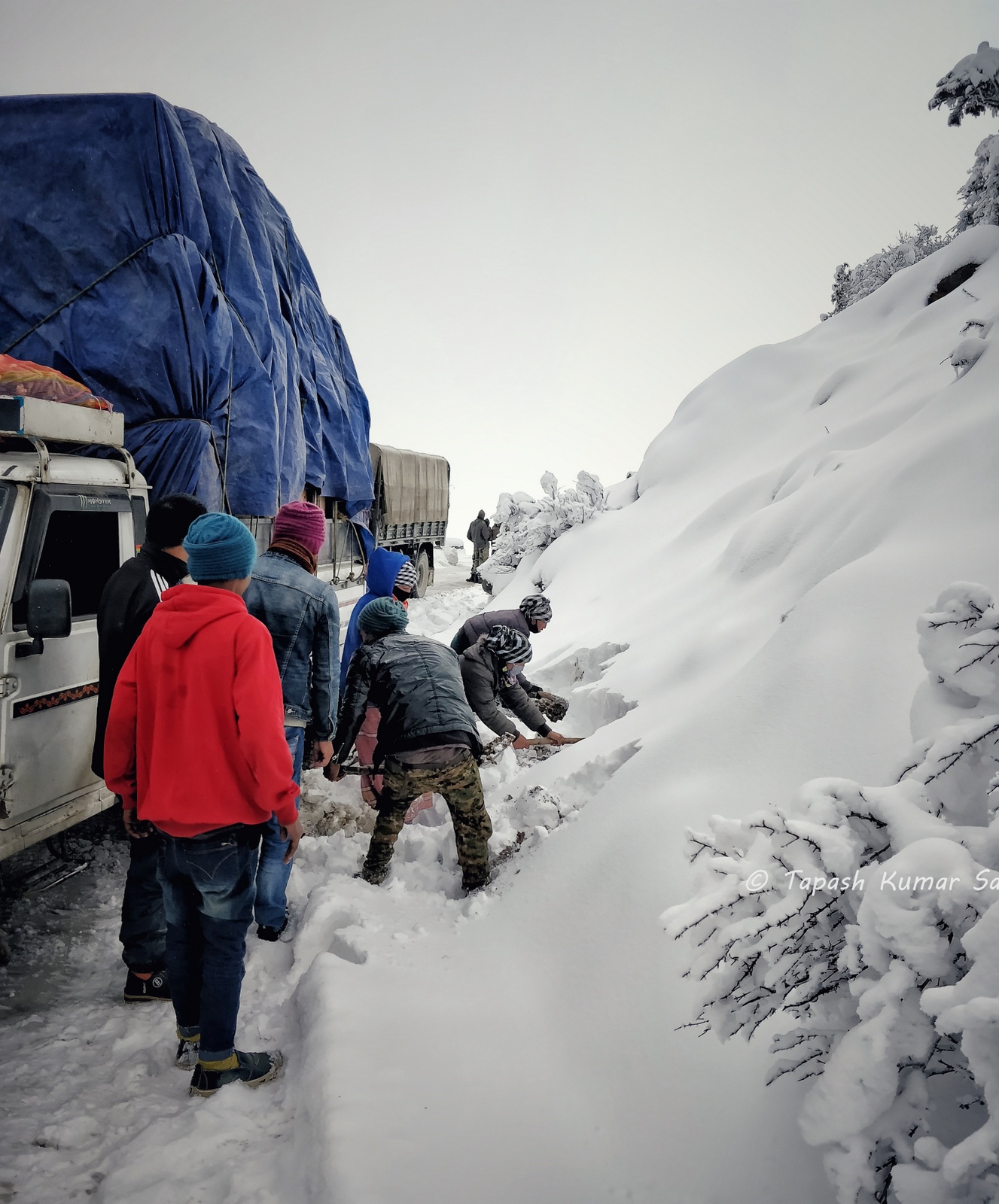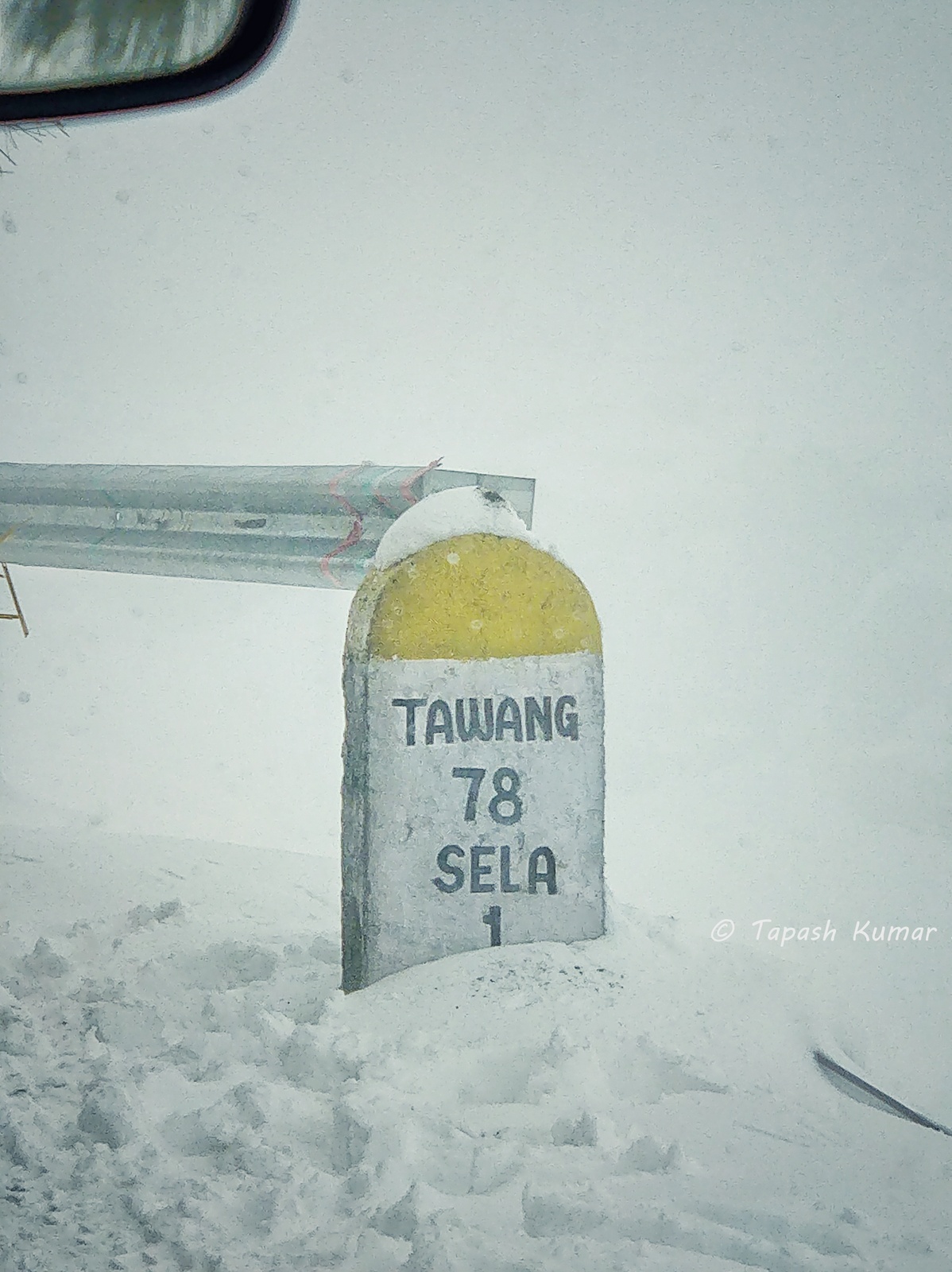 It was a slow drive, stopping every few hundred meters, but eventually we made it to Se La. Finally. A feeling of exhilaration and relief. Massive relief. But hey, we still needed to come back. Remember, Se La is the only link between Tawang and everything else, but that was tomorrow's problem.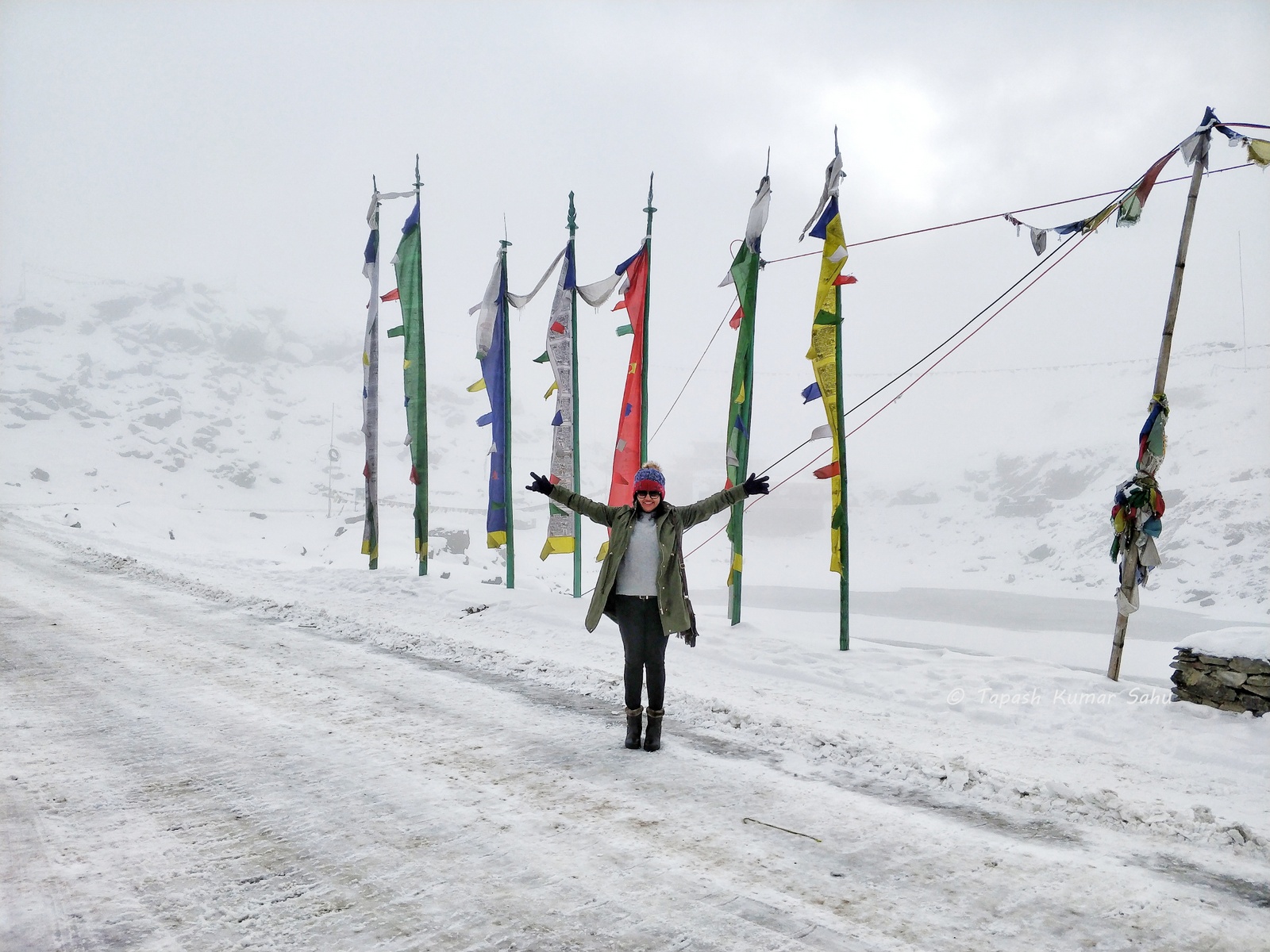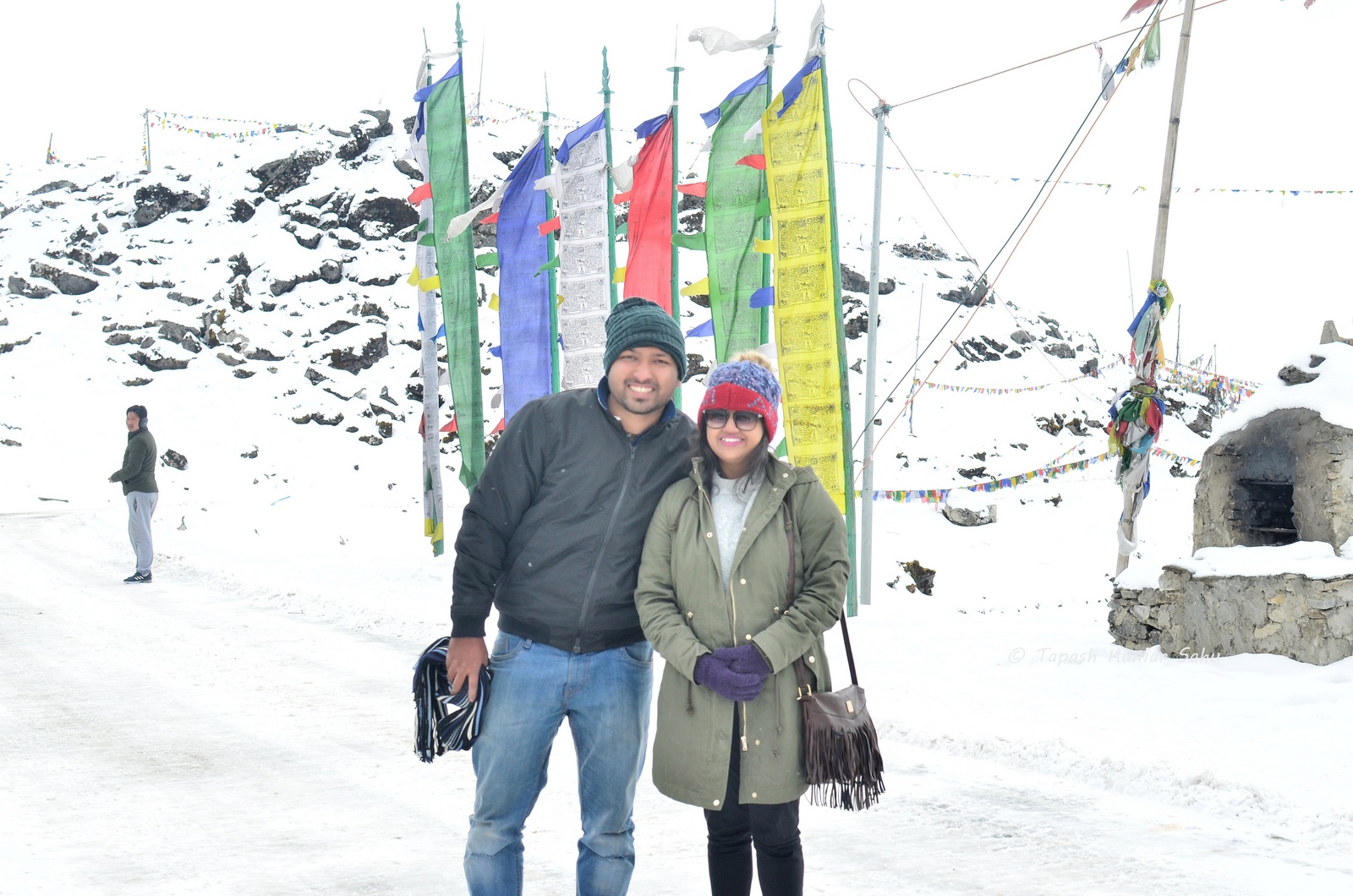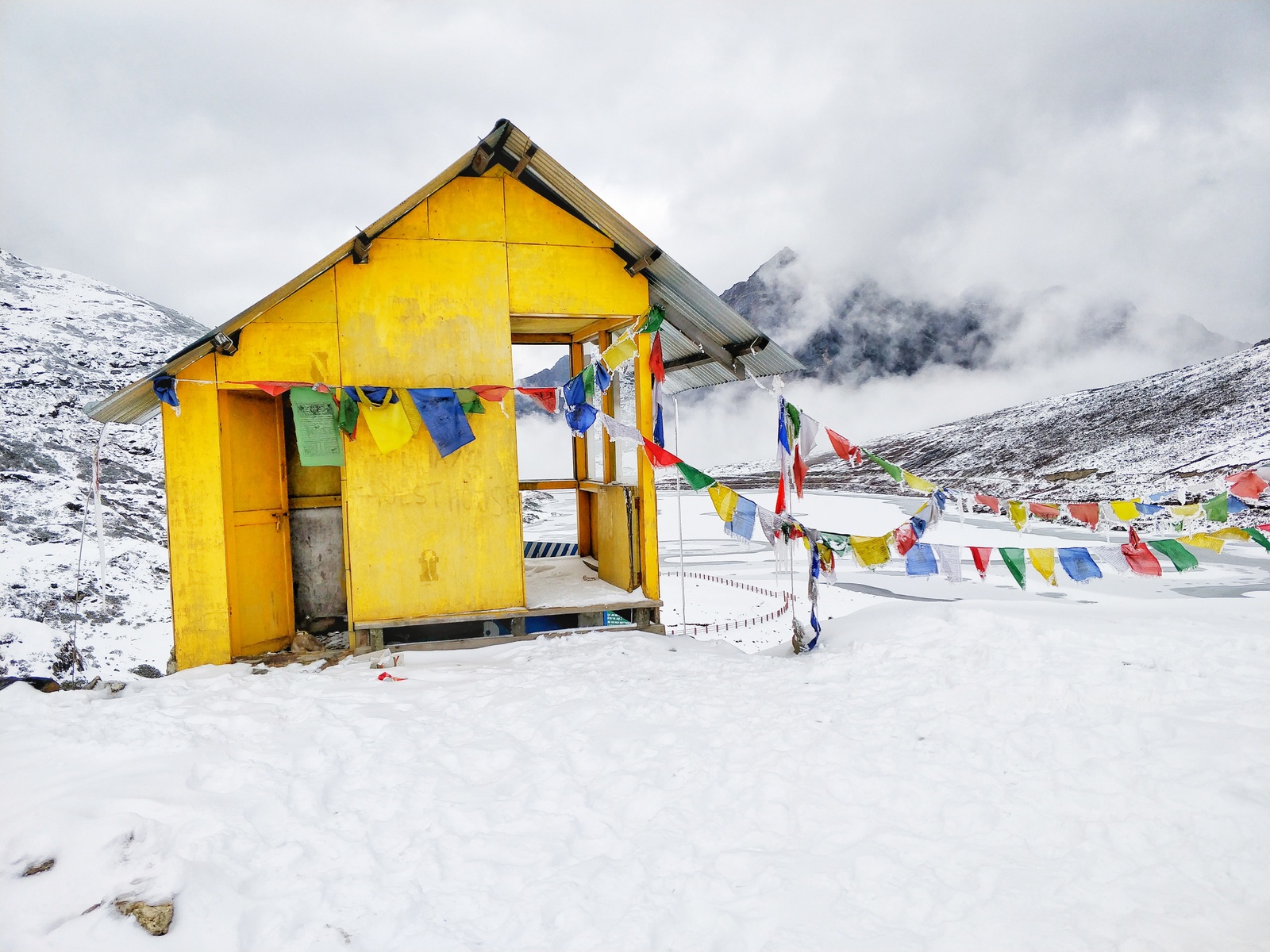 Our top tips:
Weather check is important in this region. But with hardly any network data coverage (don't believe Airtel!) that is really tough. When we couldn't cross Se La, that night we closely monitored the snowfall and weather predictions to plan our next day. And all of this was over phone calls! If prediction shows snowfalll, check with your driver to ensure there's good rope or chains available. Tourist vehicles often come unprepared, and that result in accidents.
If you're able to start from Guwahati early, you could directly stop at Bomdila or Dirang for the night. From Tejpur and Bomdila there are daily shuttles to Tawang, that cost about 500 rupees per person. To hire an entire car for a round trip is Rupees 5000 for a Tata Sumo. Stopping at Dirang is convenient if you have your own vehicle.
Local drivers of Arunachal are better with roads and driving in the conditions of snow. While having one car throughout the trip helps, it is only around Arunachal that you need a sturdy vehicle. Plan accordingly.
Layer clothing, and give yourself time to acclimatize. High altitude often makes people sick or get nausea.
Plan your days well, because by 5pm it is completely dark. Shops and restaurants close by 7, and actual restrooms are hard to come by.
About Se La
Se La is a high-altitude mountain pass, that's the only connectivity between Tawang and rest of India. This rocky pass is home to various regiments of the Indian Army, due to the history with China. There is also a beautiful lake here – Se La Lake. We found the lake frozen due to the snow, but early November saw water we were told. The air was crisp and unbelievably fresh. Despite attempts from the army and BRO, the pass is shut if there's heavy snowfall and landslides. The next post will continue with the next part of our journey.
Please follow and like us:
Comments
comments