There is no better pampering than getting an all-out relaxing massage. And it is definitely my favourite way to relax and unwind. The longer duration, the better. It's also one of those things that Tapash and I love doing together! Recently, we went to Shine Spa for Sheraton Grand Whitefield for a couple's spa. Sheraton Grand Bengaluru Whitefield Hotel & Convention Center is a gorgeous property in the heart of Whitefield.  Located in the main building accessed via elevator past the main lobby, the Shine Spa has a beautiful and neat reception. We met Monica, the Assistant Manager there. We had selected for our treatments before, but Monica reconfirmed them.
I had opted for the Signature Shine Massage, while Tapash was getting the Mexican Hakali. We were taken to our respective changing lounge rooms, that were equipped with jacuzzi and lockers. After changing, we filled up the paperwork understanding health condition, requirement, pain and medication if any. Shine Spa has a host of massages, body wrap and beauty treatments on the menu. We were then served some green tea with honey, and then ushered into the couple spa room. The room was beautiful and minimalistic. The therapists washed our feet with bath salt first, and then we got on the massage beds.
The Treatments
The Shine Massage is designed for alleviating tension and stress. Lavender fragrance massage oil with firm pressure and rigorous massage was perfect for complete relaxation. The essences were great for my skin as well, leaving it nourished and glowing. Tapash had opted for one of the special treatments – Mexican Hakali. This was a massage utilizing a combination of cactus pulp, various indigenous fauna with sage oil. Hakali – the cacti used is known for its antioxidant and healing properties.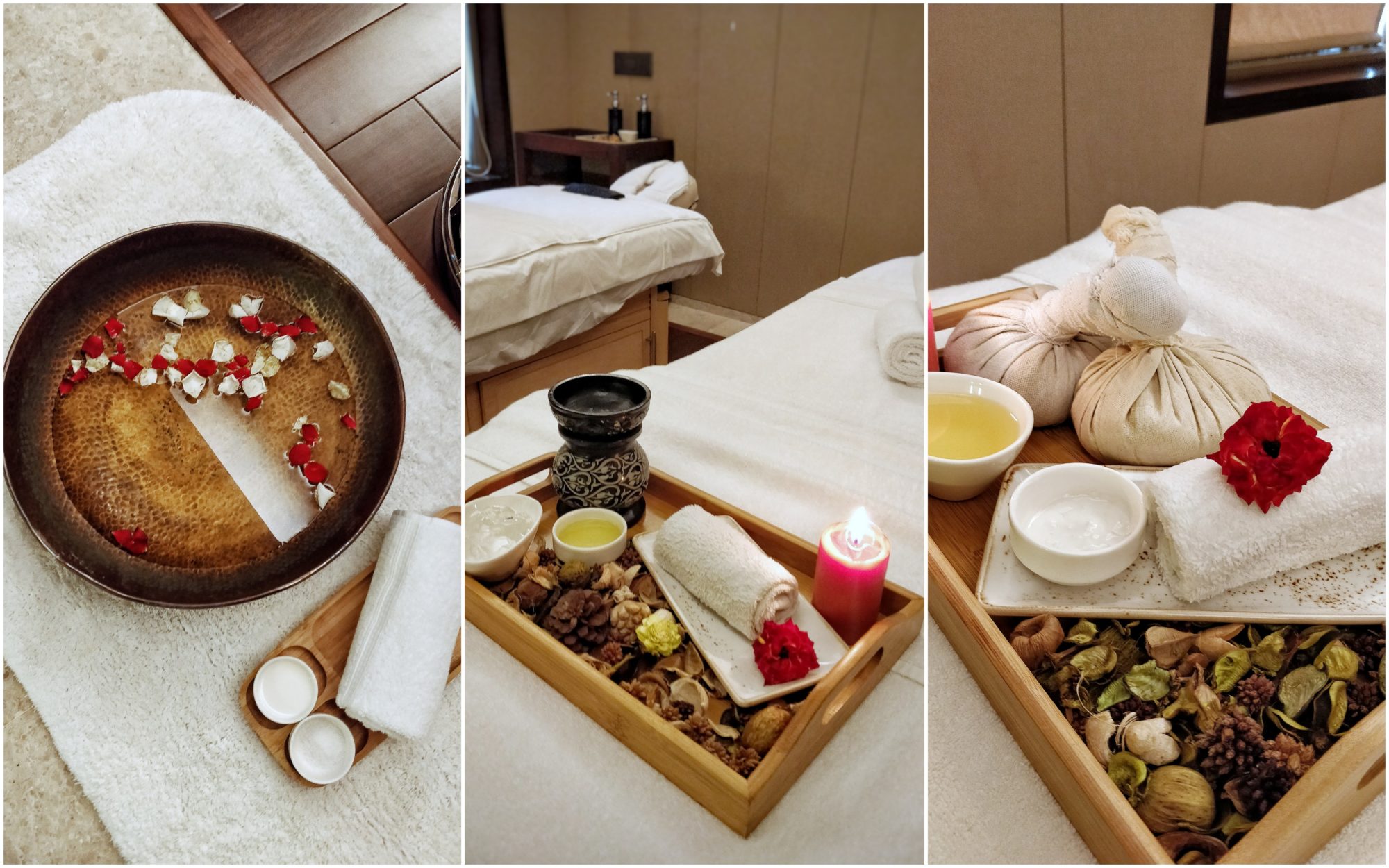 Overall Experience
The Shine Spa has competent therapists, and quite an interesting menu of special treatments like Vino Massage, Mexican Hakali as well as the traditional Swedish, Balinese and Ayurvedic. Most of the massages have variants of 60 or 120 minutes, and that is more than usual durations offered. There are also couple massages on the menu. Pricing starts at 4000 INR for individual spa treatments.
Please follow and like us:
Comments
comments