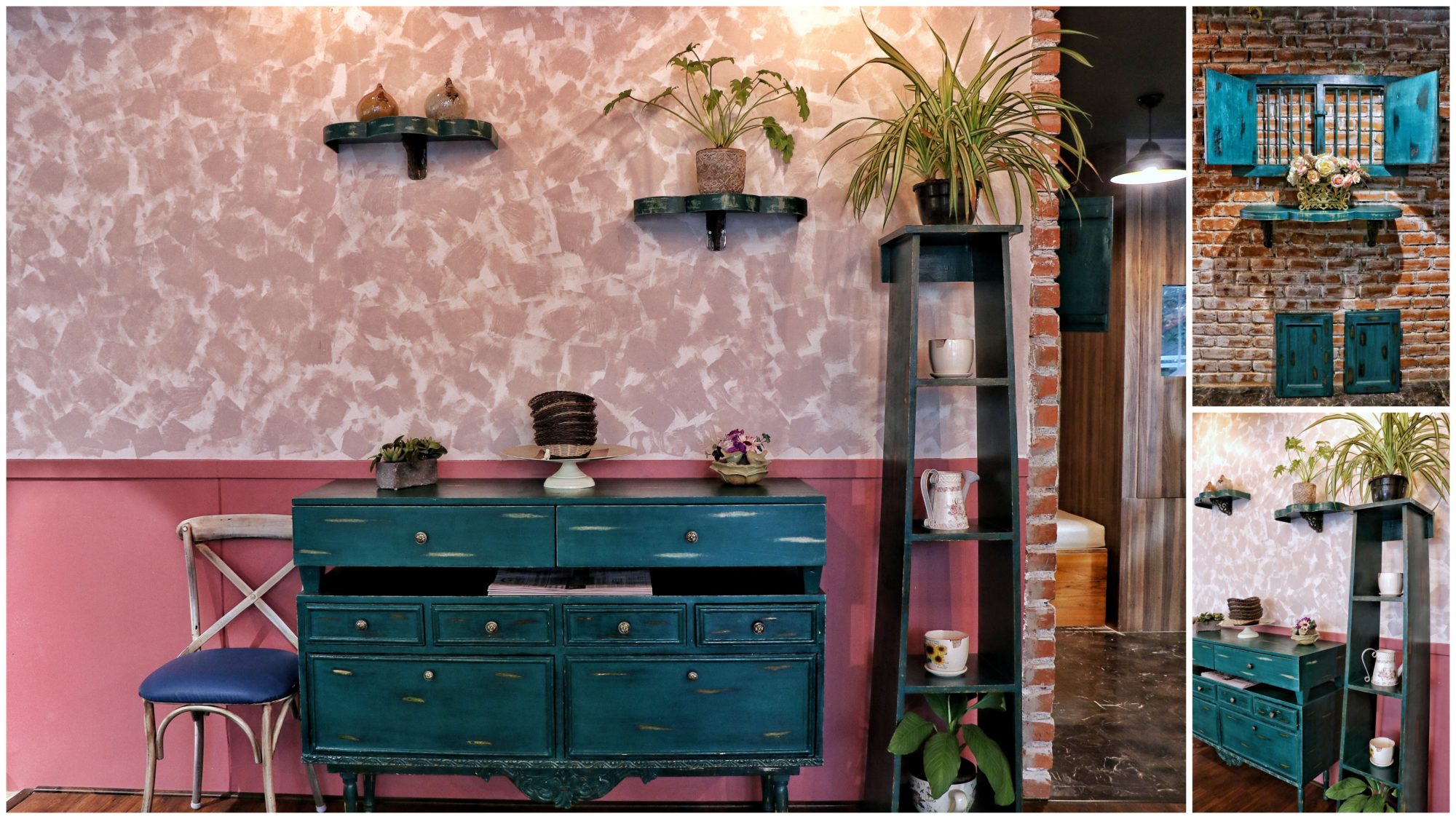 Tucked away in the club corner of NGV is a brand-new pizzeria called Raffaele's Ristorante Pizzeria. Quirky newspaper menu, cafe décor and a quiet place – were our first impression. We started off with stuffed garlic bread and Caramelt shake. The garlic bread was freshly made and had fillings of caramelized onions and fresh mozzarella. Tapash loved the Caramelt – loaded with peanut butter and caramel.
For pizza and burger, we asked for recommendations. And in pizza it was a half and half with the Raffaele's Signature and the other half was The Spiked Chicken. Raffaele's serves Neapolitan pizzas, so the dough, cheese and wood fire oven all come together to ensure the pizza is simple and fresh! The first one is a meat lover's pizza, completely loaded with sausages, bacon, chicken – totally sinful! The Spiked Chicken is designed for the Indian pizza lover – delicious bites of chicken in a spicy sauce with bits of pineapple. Totally a hit!
The next recommendation was perhaps the highlight of the meal – Babe, the burger! Bacon, ham and minced pork patty, topped with caramelized onions and pulled pork. Honestly, a must try. It's an absolute delight! Pair that with the Cookie Crumble shake and you've probably going to have to roll home. We also got Wake and Bacon too – loaded cheese fries with bacon.
The Last Word
Most of our food had bacon, coz I am a "You had me at bacon" kinda person, but the menu at Raffaele's does have a lot of other non-vegetarian and extensive vegetarian options. We recommend the burgers, pizzas and shakes – so check out this brand new place for in Koramangala!
Raffaele's Ristorante Pizzeria – named after baker Raffaele Esposito, widely attributed to being the founder of pizza.
Please follow and like us:
Comments
comments