Nook is one of those unique restaurants that is constantly reinventing itself. From their Amritsari food fest last year, where they invited in chefs from the heart of Punjab, or the extravagant sea food fest they hosted in November, or even the food at Project Aloft Star by MTV, the food served here is unique, well researched and innovative. Chef Sandeep, who joined them towards the end of last year, is quite the creative food artist. This time it is the Arabian Food Festival, served until the 29th January, for both lunch and dinner, served on buffet. I went last week for a preview of this food festival, and it was quite an experience as always.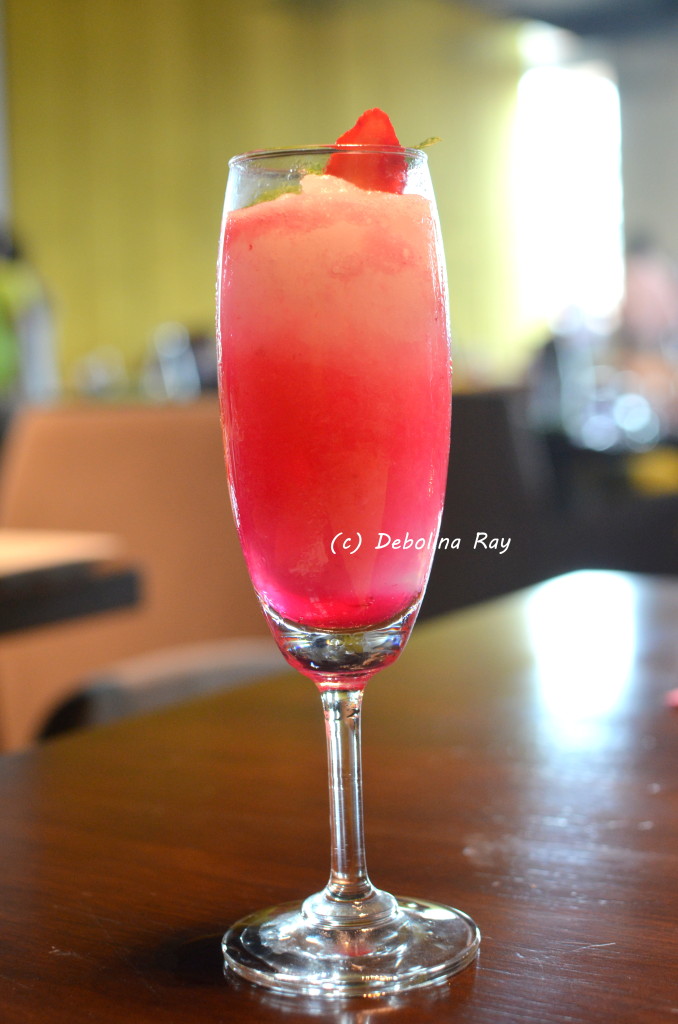 We started the meal with the classic mezzeh platter, served with an assortment of Arabic breads and crisps. This had baba ganoush, hummus, fattoush, beetroot feta and more, and we started munching on this amidst the conversations around the table. The shawarmas stalls were live counters that were set up. Chicken as well as a counter of veg paneer shawarma were set up. The shawarmas were juicy and fresh, though the paneer was too sweet for me. The prawn majboos that came next was quite flavorsome and rich, though not traditional. We had this with Karniyarik served with minced lamb, which was quite an intriguing dish. Aubergine and lamb is a combination that was a beautiful synergy of spices.
And then there was the dukka spiced chicken with sweet Iranian pulao, quite a combination. The sweet pulao with dry fruits and relatively hotter chicken complemented each other very well. The Persian fish that brought up the closure of the main course was also a nice preparation of a crispy skin fish, and soft flesh inside. I just wish they would look at fish other than basa. All of these were plated beautifully, with an intrinsic eye to detail.
The dessert, as always, is the highlight of most of my meals. This was no exception here as well. While their menu is rotating for all the days of the buffet, that day had Coconut Basbousa, Mahalabia Rice pudding and Arabic Qatayef. The desserts in this part of the world is rich, and loaded in dry fruits and nuts, these were no exceptions. They were delicious, the rice pudding being my favorite.
This food festival is priced at 999 ++ and has quite a spread on the buffet. The dishes served are some traditional Arabic, and some fusion. For more information on Nook, visit their website:http://www.aloftbengalurucessnapark.com/
Please follow and like us:
Comments
comments