This visit to Barbeque Nation was after a few years! There was a point of time when every team outing or friend's treat was at an outlet of Barbeque Nation. They were so busy and packed all the time, that they opened up a lot of outlets, and even started multiple slots for bookings. Yes, other barbeque places heavily borrowed from the concept, some getting it right, while others were poor copies. They recently ran a Band Baaja Barbeque promotion, with a nice and bright Indian shaadi theme. Was I skeptical at first? Yes. We reached the venue in time for the second shift. It was a holiday, and the place was completely booked, and a lot of people in queue. We waited patiently, and a good 20 minute later in what seemed the tiny staging area, we were ushered in to our table.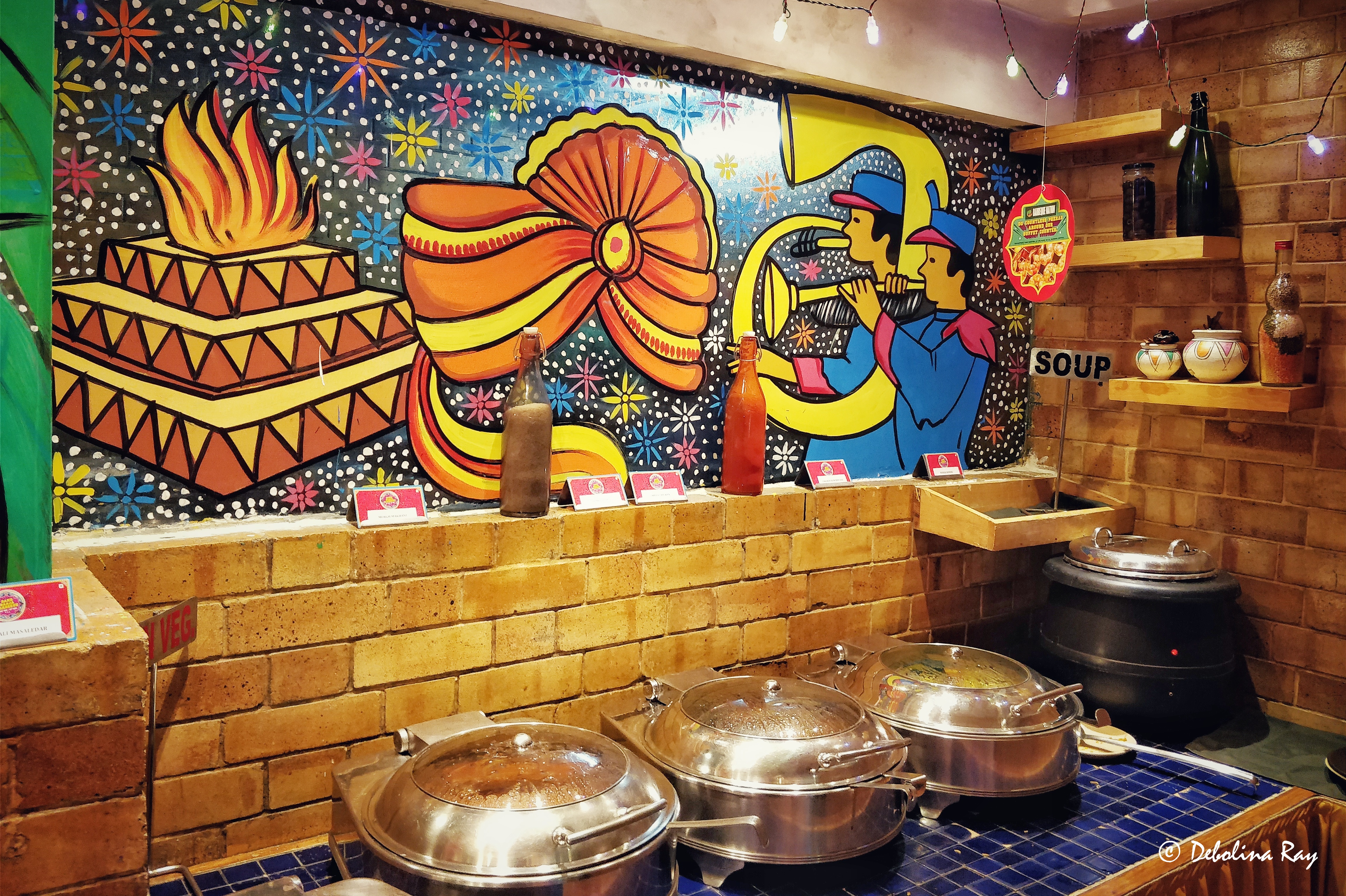 Menu & Decor
There was a theme, and while they didn't really go overboard with it, there was tasteful adoption I'd say. There were celebratory lights, a chaat counter and the waiting staff were in swanky pagris and kurtas. The menu featured roughly the same vegetables and meats roughly, but the preparations were very nicely adapted with Indian flavours. The hilarious names of the dishes helped as well. Pardesi Piya Ke Paneer Wale Tikke, Taka Tak Mushroomi Mausi – I kid you not – were the names that our very polite waiter said effortlessly with a straight face.  But listening to Amritsari Fufaji ke Machliyan was pretty much the only reason I was calling for the fish! And Buwa Ji Ke Nakhre Wale Murg Boti too. Funny and catchy.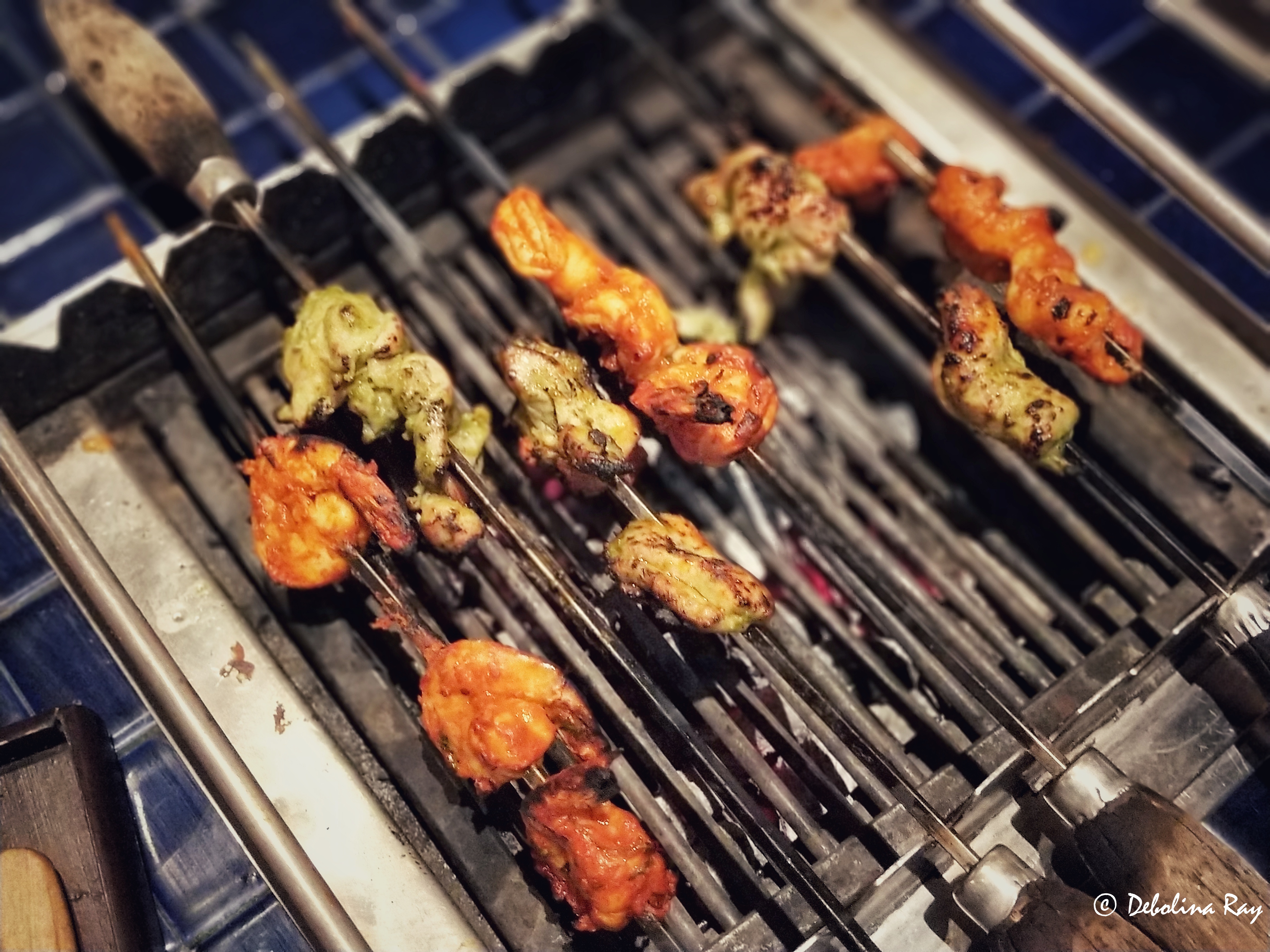 The standard dishes like Cajun Potatoes, Shammi Kebab were there as well, and chef was whipping up some specials too. Fish finger was my personal favorite. After eating for an hour, we weren't really in much of a position to move about. But sweets are the most integral part of wedding food. And we were not going to pass that up! Rasgulla, Moong Dal Halwa, Gulab Jamun, Malai Sandwich – they were all fresh and absolutely delicious!
Summary
Barbeque Nation has kept up it's quality and service through the years. And this festival definitely was a happy reminder of all the fun times and celebrations in BBQ Nation. The Band Baaja Barbeque festival is on until 12th December, standard buffet rates apply.
Please follow and like us:
Comments
comments